Do you like keeping your best recipes in one place? Or giving edible gifts to friends and family? If you answered yes, my small recipe card Canva templates will make your life a bit easier and, hopefully, happier 🙂
If you are in a hurry and just want to download my unique recipe card Canva templates you can scroll to the bottom of this page where you can download them. Otherwise you can just keep reading 🙂
Who Is the Recipe Card Canva Template For?
This product can be used in at least two different ways: 1. for personal use (ie. storing your best recipes in a folder) or 2. for giving away together with an edible gift, so that the recipient of your gift knows what ingredients have been used. In the case of edible gifts you can even give away whole recipe so that they can later recreate it at home.
Anyone can use these templates, you can be a professional or an amateur. If you want, you can even use these templates for your small business and add your logo to them.
Even if giving edible gifts is often a great gift and can be very memorable, I personally know that I definitely wish to know what's in the product. I know that my mother-in-law who is gluten-intolerant basically cannot touch edible gifts unless she knows for sure that no gluten has been used. So I've realised that I always have to make sure whoever received my gifts knows what's in it. This is when I got inspired to create my own small recipe cards for people like me.
Additionally, I know that lots of people especially in the US really love keeping their favorite recipes in a folder. I thought that by offering different sizes (4×6 and half-letter) I could cater to both audiences with one well-designed product.
My small recipe card templates are perfect for anyone who wants to print out cute recipe cards. Just write down the name of your product, the ingredients used and the instructions. Customizing and editing the template is really easy with Canva. There are tons of great Canva tutorials that can help a newbie master this hugely popular design tool.
Here is a preview of the full Recipe card bundle you can get in my Etsy shop. These recipe cards come in four sizes: A5, A6, 4×6 and Half Letter.
Recipe Cards 4×6
by Digital Hygge
What Is Included in the Free Recipe Card Canva Template?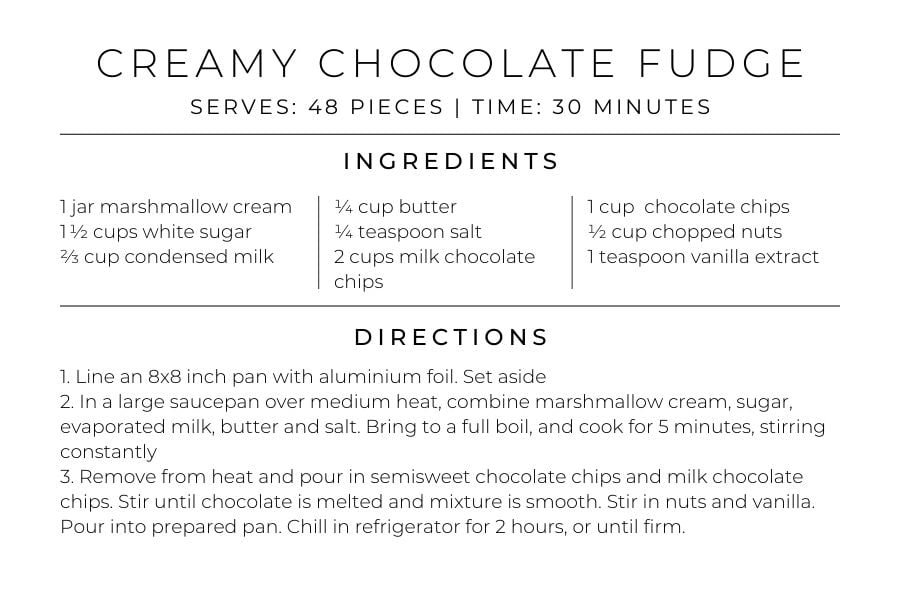 The free download of the small recipe card Canva template includes the following:
4 x 6 in sized recipe card template editable with a free Canva account. Using my FREE template, you can easily change the recipe name, servings and time, ingredients and instructions. That being said, you can create a beautiful recipe card in matter of a few minutes.
Canva makes it easy for you to change colors, fonts. You can add your website, logo or add a photo of the recipe.
If you want my premium recipe card template with five designs and more size options, go to my Etsy shop.
I hope you enjoy using my Canva templates! Let me know in the comments below if you have any questions or suggestions.