Where do you want to be a year from now? What do you want to achieve? Setting goals is something that we need in order to improve our lives. But it's not easy. Further complicating reaching our ambitious goals is the fact that our mental well-being requires us to do more than just focus on work and climbing up the career ladder. We need our friends and family, social life, hobbies and regular exercise to feel good. After all, what good is a successful career if you cannot enjoy it?
I know the struggle of balancing life and work. I know how easy it is to focus on one area of life while totally ignoring others. I know how it feels when you think you're doing everything possible but still come up short. It's not a great feeling. However, I also know that we can change our ways and find a path where work-life balance can co-exist with success!
To help you get there, I have created a premium goal planner template bundle including a wheel of life (life balance wheel) worksheet, an accompanying goal vision template, a goal vision template with sub-objectives and a goal action plan. These templates are all fully editable in Canva.
This bundle is made for life coaches who work with clients that want to change their lives for the better. You can edit all templates as you wish and add your brand colors and logo to them. You can add and remove text, change fonts etc. This very template bundle was created in collaboration with a certified leadership and life coach who wanted templates for sharing with her clients.
What you get in the bundle:
Page 1-2: Wheel of Life worksheet – a user-friendly version of the classic 8-area circle. Created in a way that helps people make the most of the exercise. Check out this step-by-step instructions on how to best work with a Wheel of Life.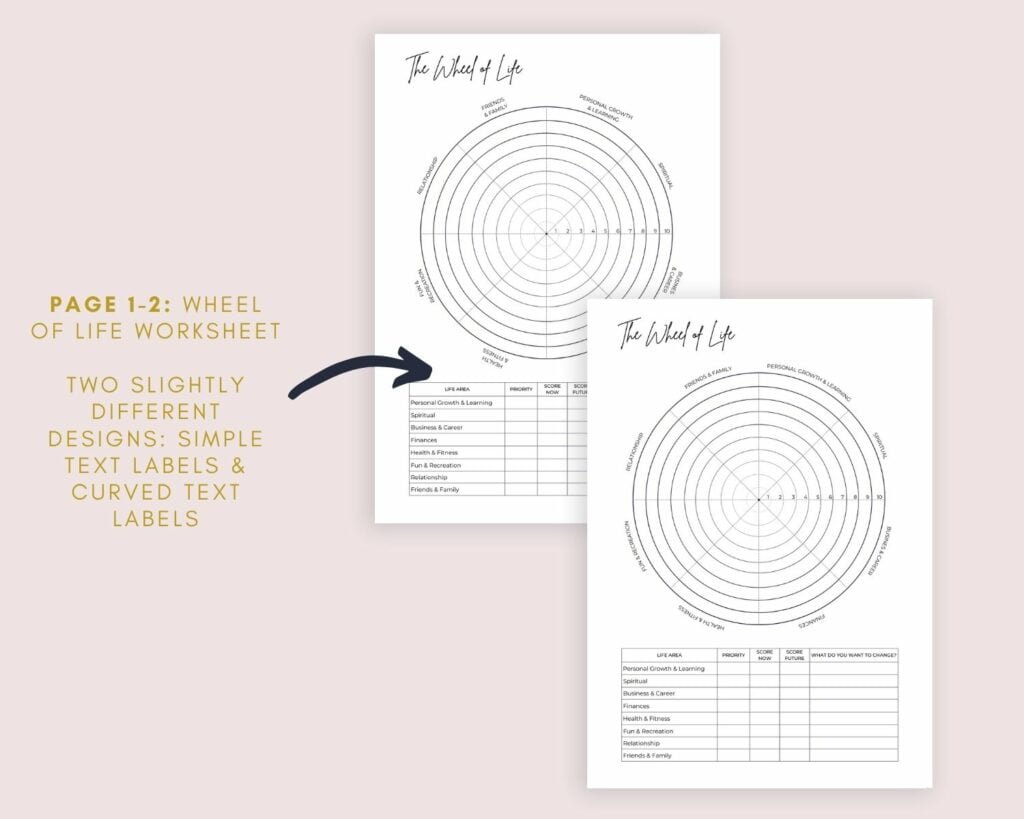 Page 3-5: My Goal Vision Template that works perfectly with the 8-area Wheel of Life.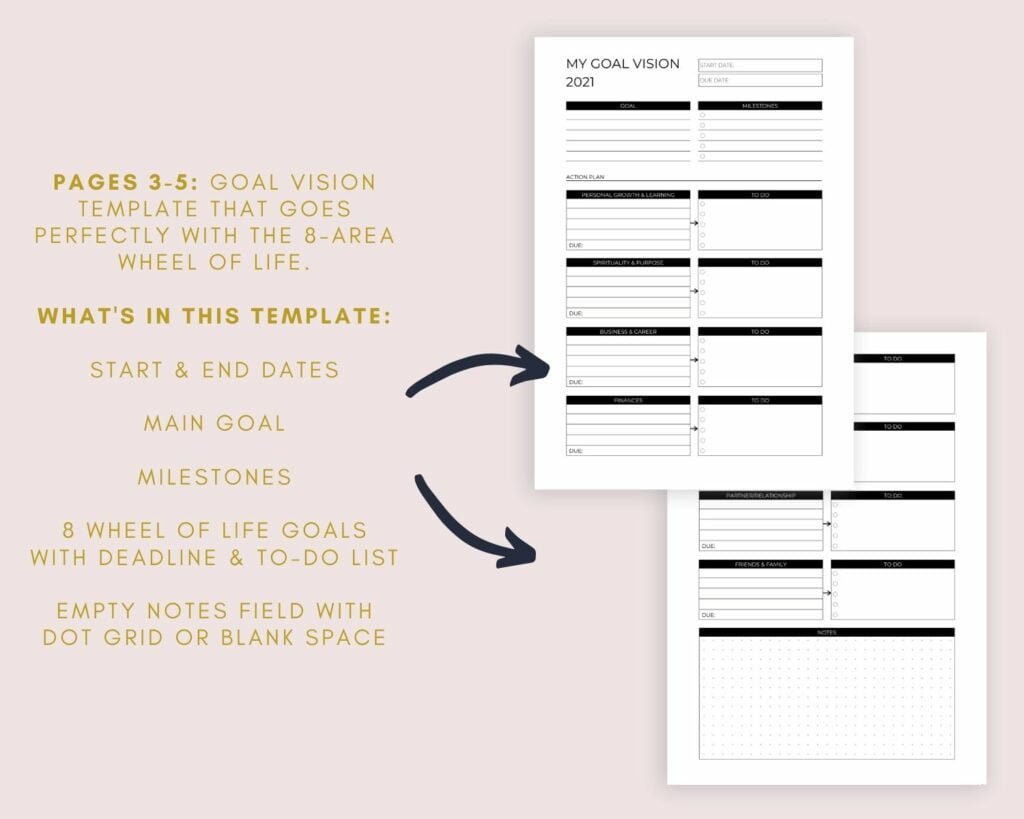 Page 6: My Goal Vision Template (short version)
Page 7: My Goal Action Plan – a detailed template that breaks down one goal at a time.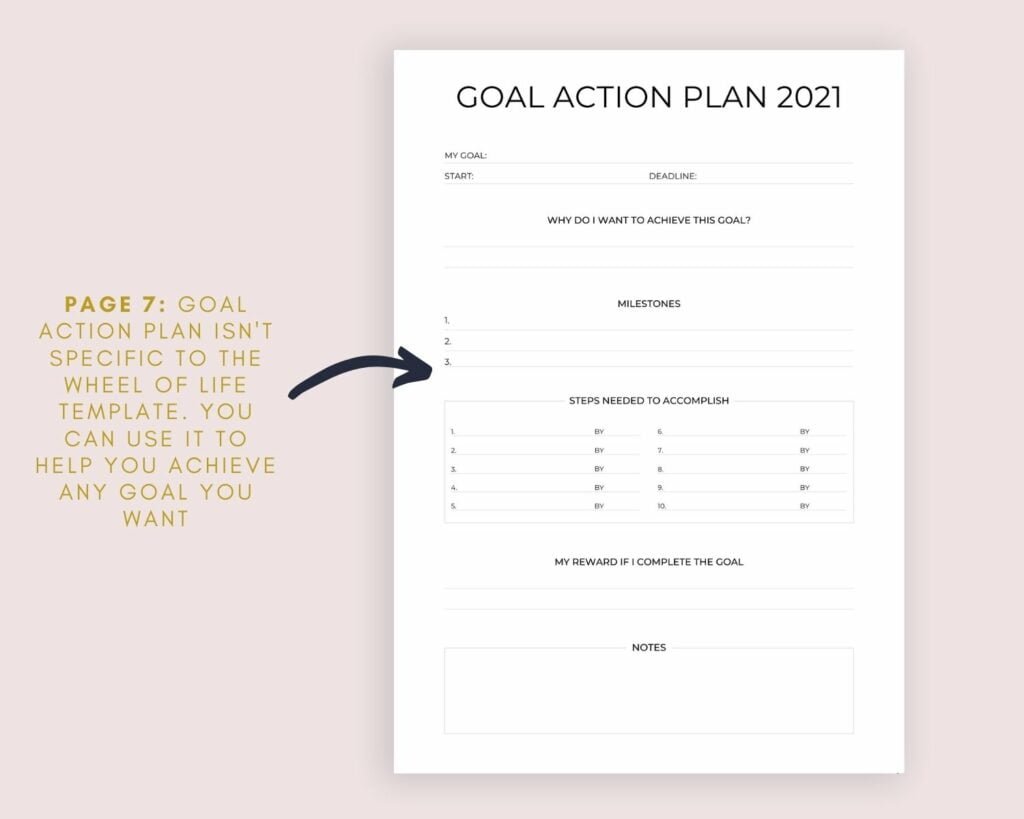 Page 8: Versatile checklist template that can be used as a self-care checklist that goes perfectly with other goal planner templates or can be turned into any checklist you wish: to-do list, daily routines, habit tracker, etc.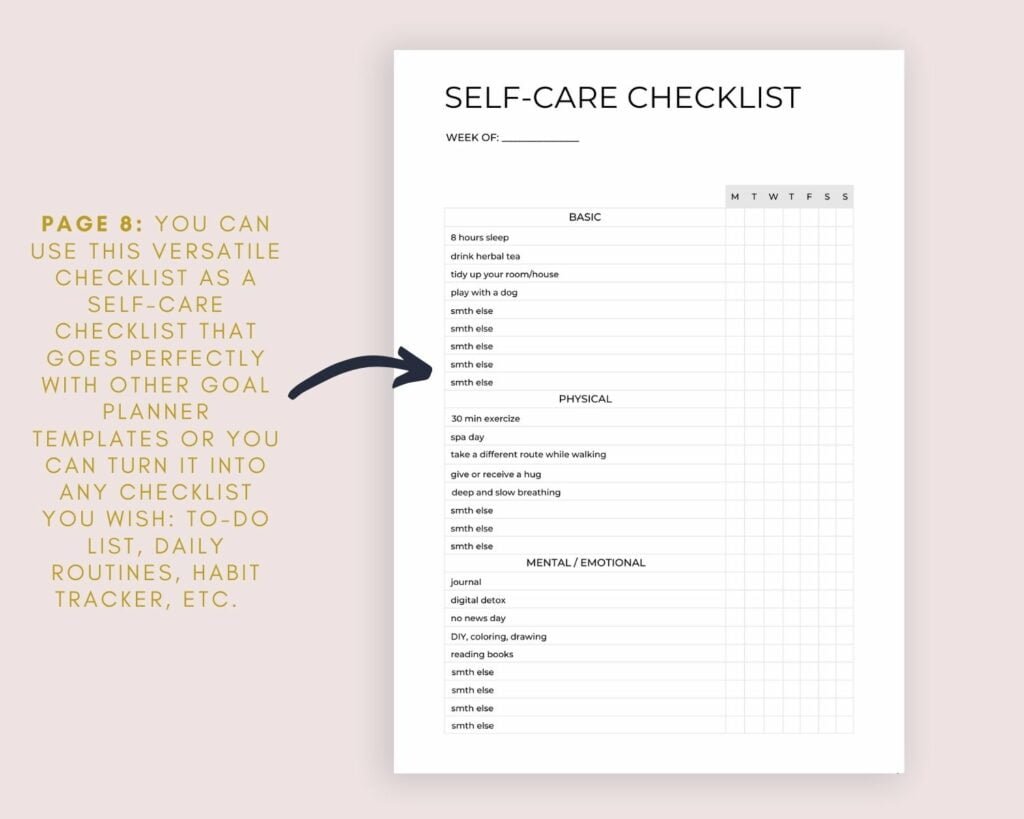 All designs come in A4 & US Letter sizes. 
Oh, I almost forgot the best part! I have a special discount coupon for everybody who finds Digital Hygge through this website. As a thank you for reading my articles, I'm giving you my biggest discount: just go to my Etsy shop from this link and 30% discount will be automatically applied! Note that this coupon can be used for any of my products 😊