If you're using an undated planner or bullet journal, you are probably familiar with my latest product: the mini calendar for 2022. These mini calendars are practical and can be added to undated planners, bullet journals or even diaries! Many students also use mini calendars in their notebooks so that they can keep track of deadlines and important dates.
You can find cute mini calendars everywhere these days – on Pinterest, Instagram, Snapchat, TikTok and on basically any social media. I have made these mini calendars stylish and easy to use. They look classy and elegant. They're ready to be printed out on sticker paper, cut out and sticked onto your planner pages!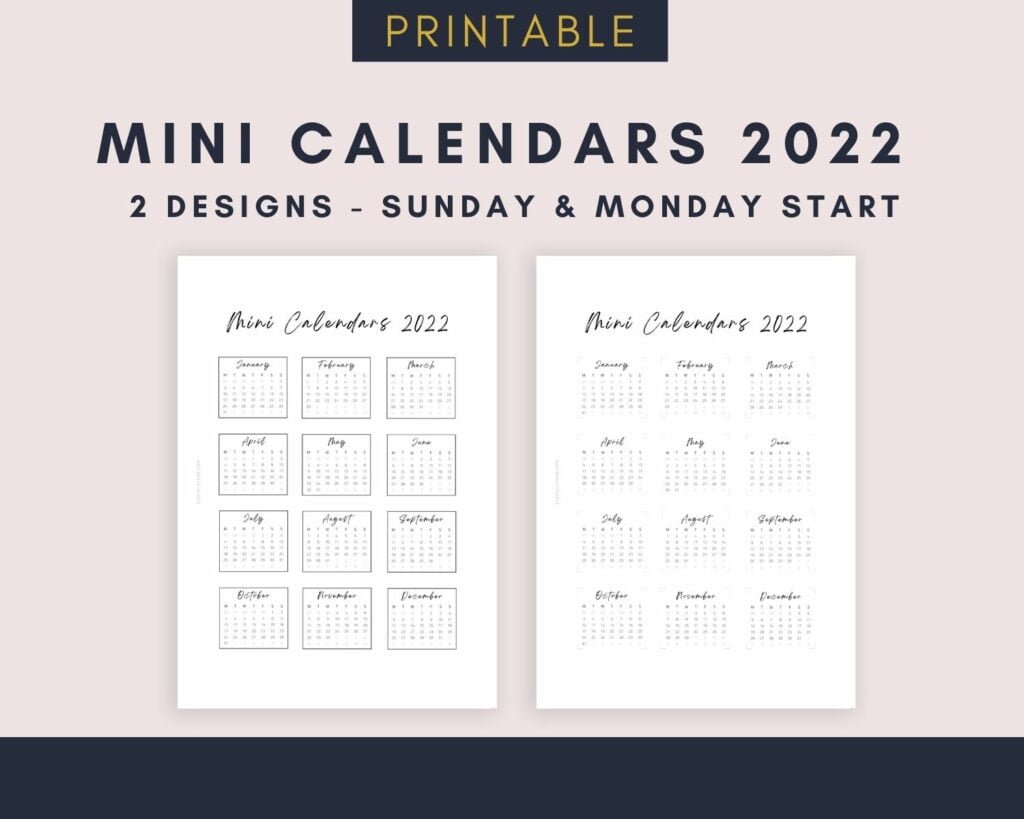 WHAT IS INCLUDED IN MY PRODUCT?
My mini calendar on Etsy includes one A4 file that can be printed on both A4 and US Letter sticker paper.
There are four pages in the file:
1-2: January-December 2022, Monday Start, Boxes and Crop Marks
3-4: January-December 2022, Sunday Start, Boxes and Crop Marks
The mini calendar planner stickers are size 4×4 cm (1.57 x 1.57 in).
Always choose "Actual size 100%" when printing to keep the proportions of the original design.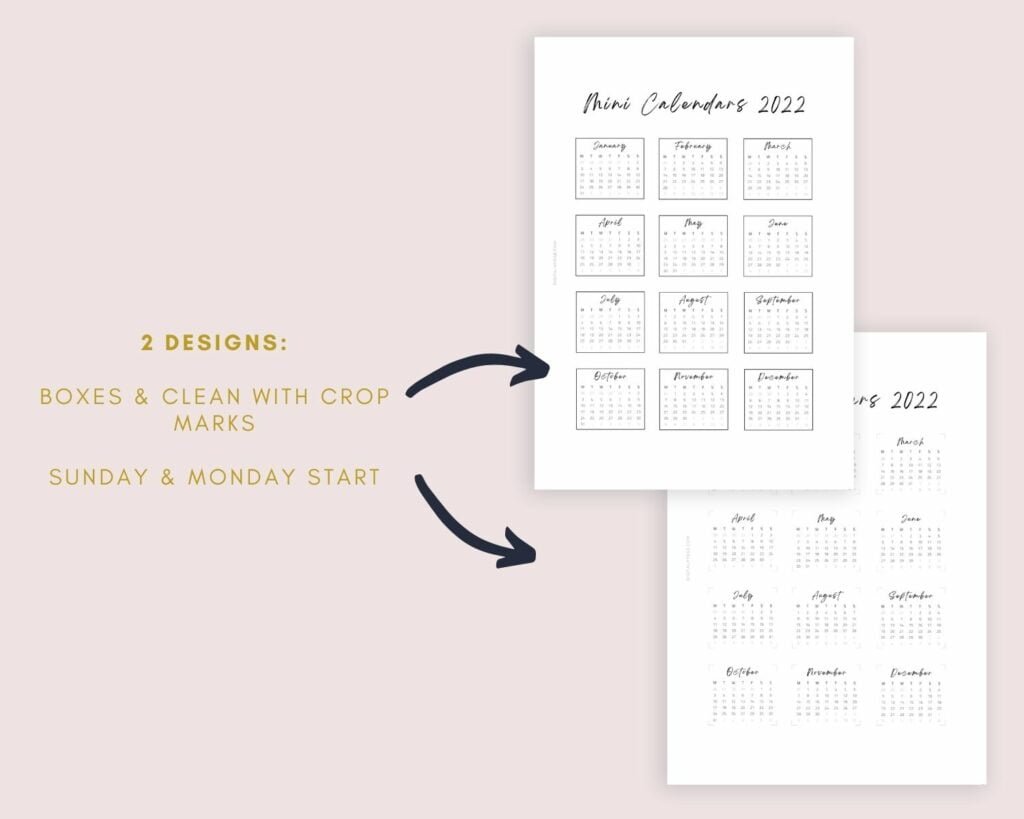 Why should I choose a printable mini calendar?
Many people don't have time to create their own hand-written mini calendars, or are unhappy with their handwriting and want a clean-looking calendar. Using my small calendars, you will save a lot of time and you can print out as many as you like – perfect if you're using multiple planners. Also, students who want to use the mini calendar in their notebooks will definitely save a lot of time by not having to write it all by hand.
What other planner products can I get from Digital Hygge?
If you're into planners and bullet journals, I have many different planners inserts that you can get for -30% off with my website exclusive offer coupon: DIGITALHYGGE. You can also use this link to apply the coupon automatically.