I've been a power user of Canva since the early days, and it's incredible to see how they've evolved from a simple graphic editor to an AI-powered tool revolutionizing graphic design, making it accessible to everyone. On 23rd March, 2023, Canva announced that they have launched 11 new features, many of which include AI-powered technology. Canva seems to be inching closer to Adobe's Creative Cloud every year, even if Adobe also recently announced the launch of a new and stunning AI Art Generator called Adobe Firefly.
In this article I summarize the 11 new features in Canva and show how they work in practice.
Canva's AI-Powered Text to Image Generator
Powered by Stable Diffusion, the new Text to Image Generator lets Canva users turn words into stunning visuals. It generates relevant, high-quality images based on your text input, perfect for blog posts, social media, presentations, and more.
Found under Apps inside the Canva editor, Text to Image is described as a way to "use brand new technology to create any image you can describe". In the text field, Canva provides the user with some help, suggesting that users include "objects, colors, locations, surroundings, people…" in their descriptions.
I tried out the feature with the (very ambitious) prompt "surfer dressed like Santa Claus surfing outside of the Sydney Opera House with dolphins in the evening" and the results look decent from afar, but could never be used for any commercial purpose. I will not zoom in, but believe me that the faces of those surfing Santas are hideous.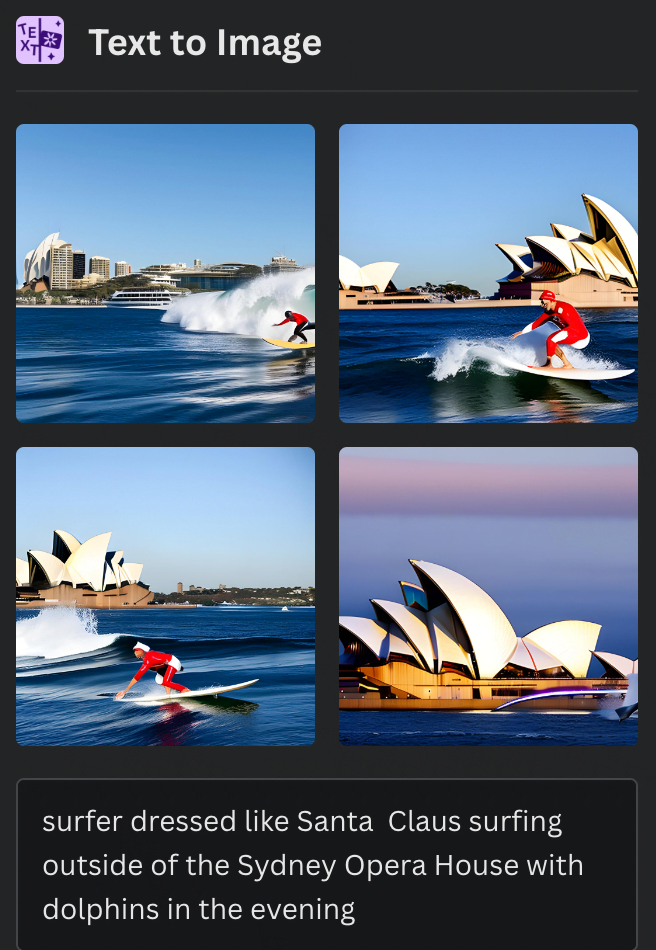 Realising I was asking for too much, I decided not to include any living creatures in my prompt and instead focused on getting a landscape image using the prompt: "Beautiful rock on a coast in the sunset". The results here were much better, as you can see from the screenshot below.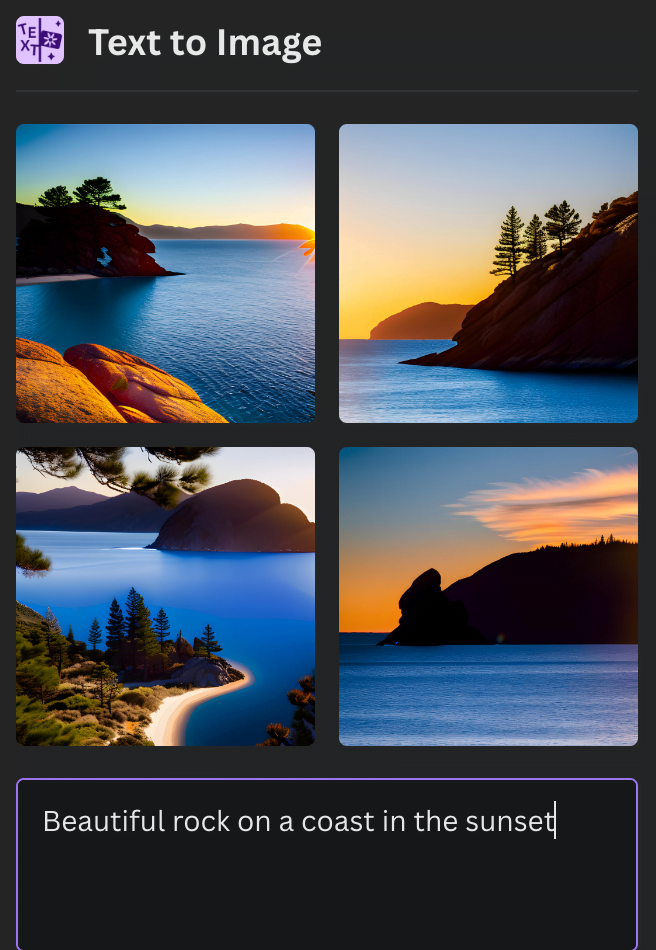 It is obvious that AI yet cannot create anything we people want to imagine, but as the landscape pictures show, the new Canva feature can already create good images on select topics.
Canva's Magic Write
Your AI-Powered Copywriting Assistant. Whether it's social media posts, ad copy, or blog content, Magic Write generates compelling text in seconds. Say goodbye to writer's block and time-consuming content creation with this game-changing feature.
I tried out Canva's Magic Write and asked it to explain the benefits of Magic Write in five bullet points and as you can see from the screenshot, the text generated by the AI is really impressive! Having the power of ChatGPT inside Canva is a truly powerful feature and one that I suspect will make people want to upgrade to the Canva Pro account. Why? Canva Pro users are allowed 75 uses of Magic Write per month, whereas free users only get 25.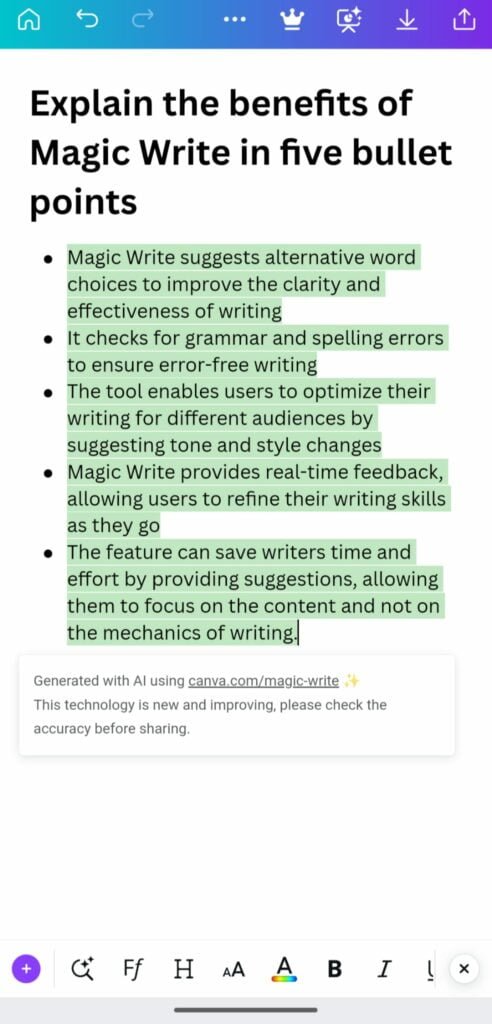 Canva's Magic Design
Transform your inspiration into eye-catching designs in a snap! Upload an image, choose a style, and let the AI do the rest, generating a customized selection of templates just for you.
To try out this feature, I asked Canva's Magic Design to create a "playful and informative" presentation about kangaroos and it definitely delivered (even if the fonts are a bit too small). Magic Design created 10 pages in a matter of seconds! Check out my screenshots below for an example of what Magic Design can do in practice.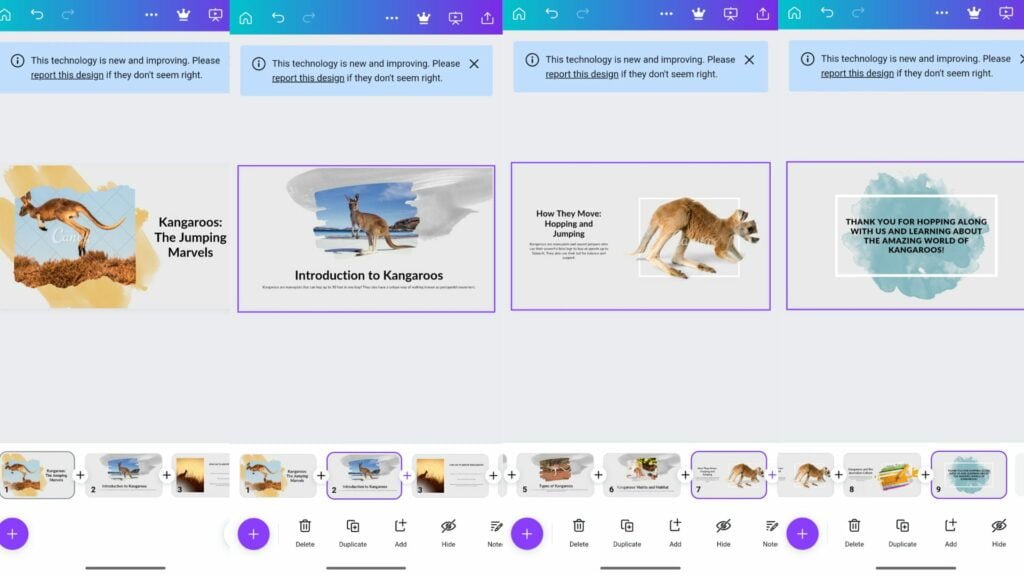 Canva's Magic Edit
Transform your images with a touch of AI magic. Is your photo missing that special something, or do you need to swap an element? Just click "Edit Photo", select the area, describe your vision, and let AI photo editor work its wonders.
Here's how Magic Edit turned the original rug into a Persian rug.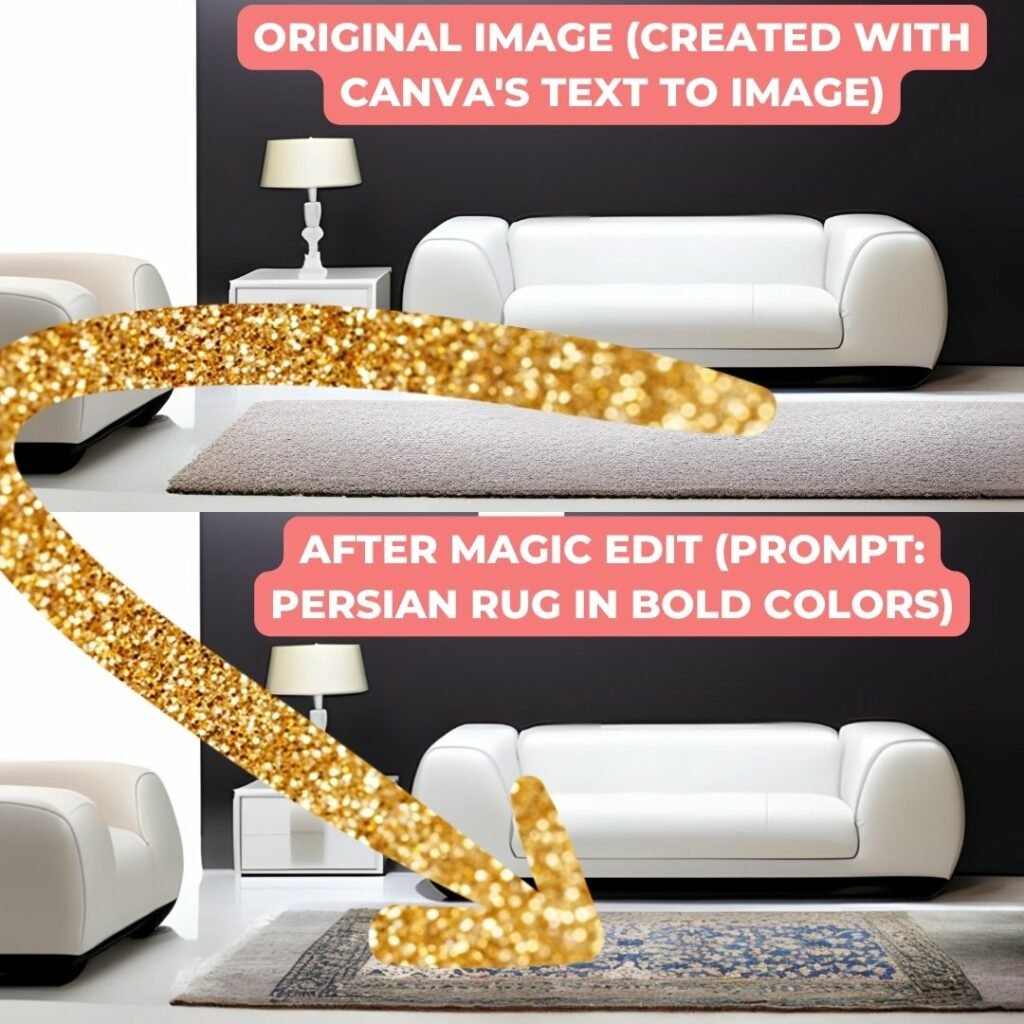 Canva's Magic Eraser
Effortlessly remove unwanted details from your images. Make your subject shine by erasing photo bombers or distracting objects with just a few brush strokes.
Just like the Magic Edit tool, Magic Eraser is also found when you click on the "Edit Photo" button above an image in the Canva editor. Here's how I used the function to remove a lamp and its shadows from the image I earlier created with the Text to Image function.
Canva's Translate Function
Connect with your audience worldwide. Design and effortlessly translate text in over 100 languages. Break through language barriers, expand your reach, and make an impact on a global scale.
Canva's Beat Sync
Elevate your audiovisual game. Sync your soundtrack effortlessly with Canva's new feature, automatically aligning audio and video. No more manual editing required. Showcase peak moments and captivate your audience like never before.
I made one brief test of this function and it works well, but doesn't currently really make editing of the beat sync easy, so it's best to try to have the images fully ready and the slide durations thought through before adding the music.
Canva's New Animation Features
Creating videos and GIFs with Canva has now gotten SO MUCH more interesting! When you select an element or a photo and click on "Animate" you are now offered a completely new function: "Create an animation". After clicking, simply drag the element or photo around to create its animated path. I tried it out, and a minute later I had already created the short animated gif you can see below!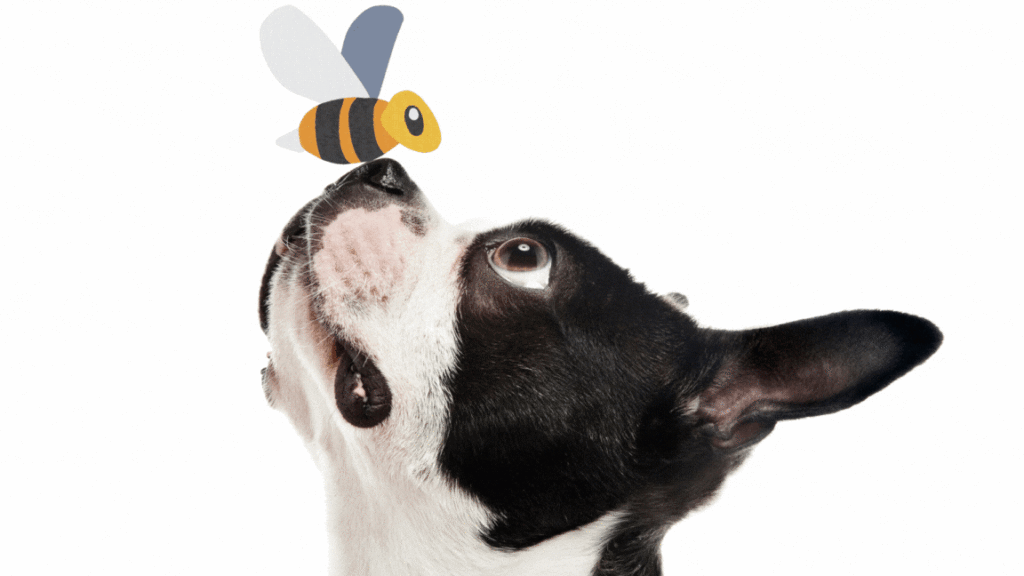 Canva's Draw Function
Bring your ideas to life. Sketch out your thoughts with freehand drawing, underlines, and annotations. Just start with a simple shape and let Shape Assist—Canva's AI drawing assistant—do the rest.
This feature works like a charm and is perhaps overdue, but at Canva users can finally enjoy the freedom of free-hand drawing on their creations!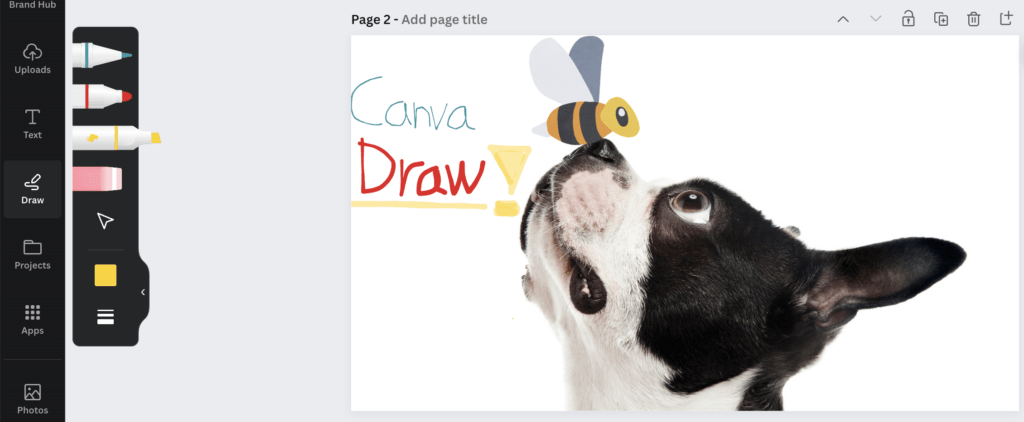 Canva's Magic Presentation
Transform your ideas into captivating slides in no time. Forget staring at a blank page – just enter a few keywords and let Magic Design generate a complete draft of your presentation, including an outline, slides, and content.
Canva's New Layout & Styles
Making it easier for non-designers to design eye-catching visuals, Canva's Layout & Styles feature makes it easy for you to try out different color palettes and layouts. It's like a better version of Microsoft's PowerPoint, basically.
---
Which of these amazing features do you find the most useful and interesting? Is Canva becoming a real threat to Adobe? Let us know in the comments!