Canva has over a thousand fonts these days, but sometimes you just need something very special for your project. That's when uploading your own font that you have created or bought from places like Creative Market comes in handy.
This article will walk you through the process of uploading custom fonts to Canva. Furthermore, I will explain why people might want to use this function and provide some essential guidelines to keep in mind when uploading fonts to Canva.
You might also like these new articles:
How to Upload Custom Fonts to Canva
First, let's walk through the technical process. Below you will find a step-by-step guide to uploading custom fonts in Canva.
There are two ways to import a font in Canva.
The Easy Way
The simplest method to upload a font is through the design editor. To do this, follow these steps:
Step 1. While editing a design, access the fonts panel by adding text to your design and selecting the font dropdown menu.
Step 2. At the bottom of the panel on the left, you'll see the "Upload a Font" option.
Step 3. Click on it and select the font file you want to upload from your computer.
Refer to the image below for guidance.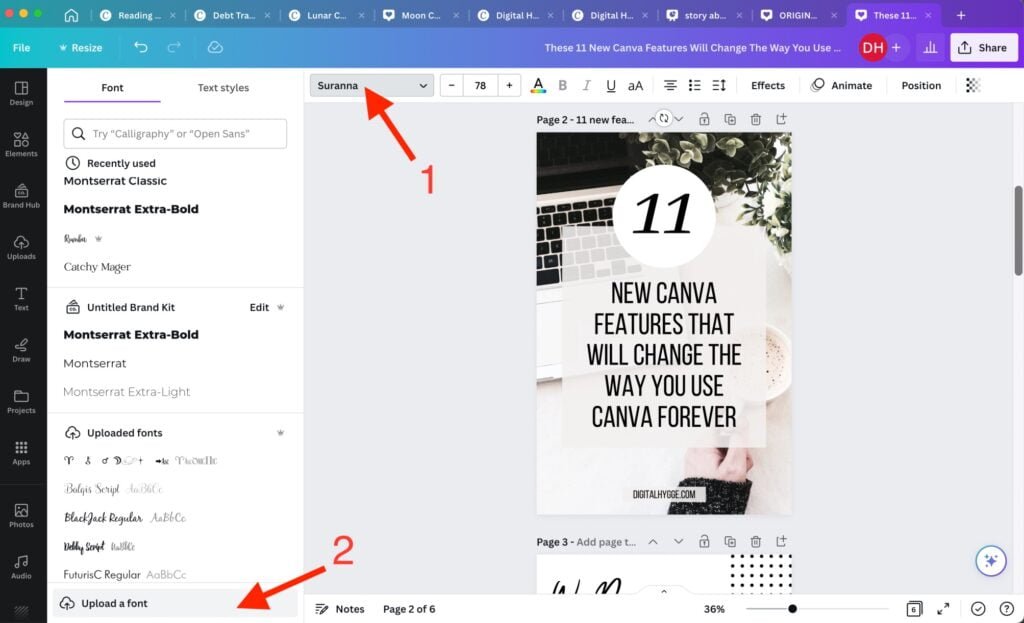 Upload a font by accessing the Brand Kit in your Canva account
Step 1. If you have free Canva account, make sure you upgrade to Canva Pro, or at least start a free trial because uploading a font to Canva is a Canva Pro-only feature. You can also import custom fonts in Canva if you use Canva for Teams, Canva for Education, or Canva for Nonprofits.
Step 2. If you are using the mobile app, tap the Menu icon (three horizontal lines) on the Home Screen. However, if you are using the browser version of Canva or the desktop app, proceed to the next step.
Step 3. Inside Canva, click on Brand Hub in the left-hand menu of the Canva editor. There, go to your Brand Kit (by default, its name is "Untitled Brand Kit") by clicking on the edit button.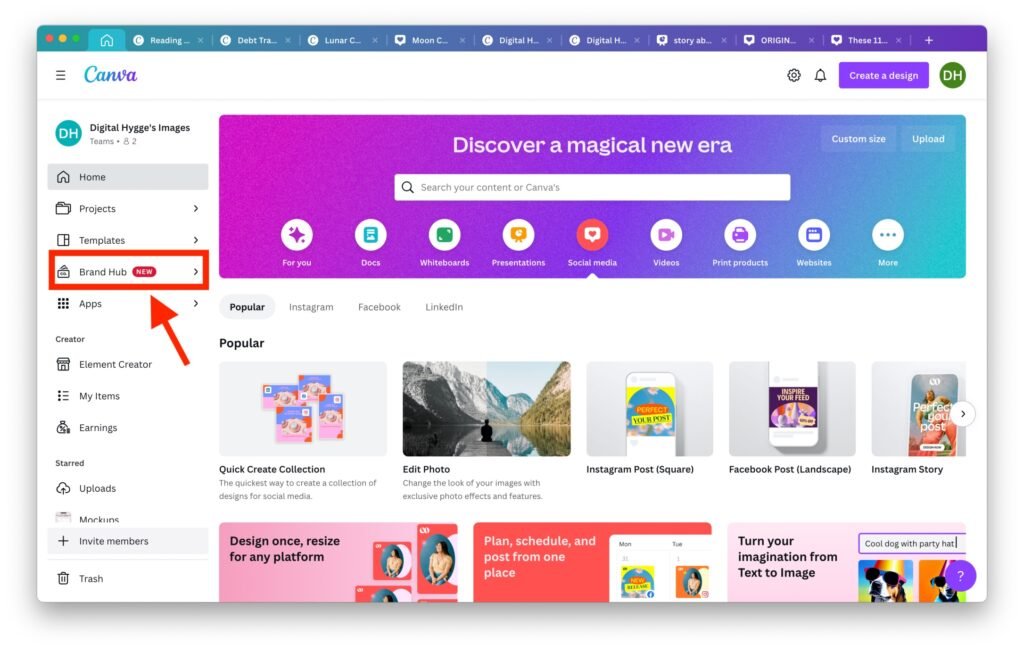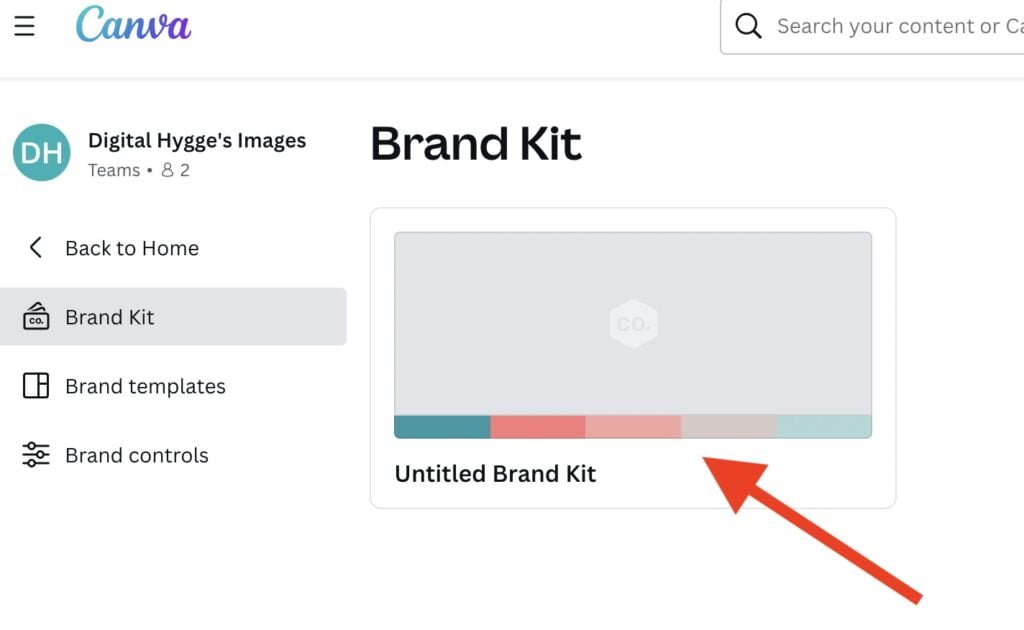 Step 4. Upload fonts: Scroll down to the "Fonts" section in your Brand Kit and click on the "Add new" button. In the dropdown menu click on "Upload a font" and then in the next window again "Add new".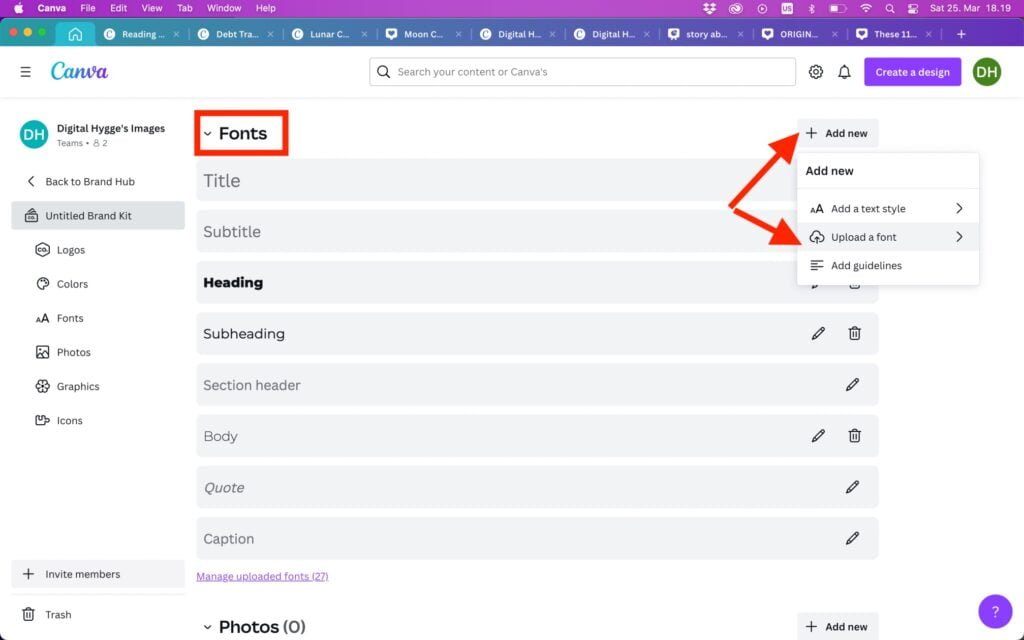 Step 5. Choose the font file: Locate the .ttf, .otf or .woff font file on your computer and click "Open" to upload.
Step 6. In the pop-up window click on "Yes, Upload away!" button.
Step 7. You can find all your uploaded fonts in Canva's font selection menu. While designing, click on the text element you want to edit, and then click on the font name to open the font menu. In the dropdown list, scroll down to either the "Brand Kit" or "Uploaded fonts" section, where you'll find all the custom fonts you've uploaded.
Benefits of Using Custom Fonts in Canva
Ever wondered why people use their own fonts? Here are some reasons why companies and brands sometimes use their own custom fonts:
Brand consistency: Maintain a consistent brand identity across your designs.
Unique designs: Make your designs stand out with personalized touches.
Special characters or features: Access unique font features, such as ligatures or stylistic alternates.
Language support: Create designs in your native language or using specific scripts.
Key Considerations for Uploading Custom Fonts to Canva
Finally, here are few things to keep in mind when using, or thinking about using, uploaded fonts in Canva.
Font licensing: Ensure you have the appropriate rights or license before uploading a custom font. Not that the font you import to Canva should be licensed for embedding. Otherwise the upload may fail.
Font format: Upload TrueType (.ttf), OpenType (.otf) or Web Open Font Format (.woff) font formats only.
Font size: Verify that your font file is within Canva's file size limits.
Compatibility: Check that the custom font is compatible with Canva's platform.
Sharing designs: Be aware that collaborators may not have access to your custom fonts.
Canva Pro requirement: Remember that custom font uploads are only available to Canva Pro users.
FAQ Section
Can I upload custom fonts to Canva using a free account?
No, uploading custom fonts is a feature exclusive to Canva Pro users. If you're interested in this functionality, you'll need to upgrade to a Canva Pro account or start a free trial.
How many custom fonts can I upload to my Canva account?
Currently you can upload a maximum of 500 fonts. However, keep in mind that having a large number of fonts may affect the loading speed and performance of the platform.
Can I upload custom fonts in formats other than .ttf, .otf or .woff?
No, Canva currently only supports TrueType (.ttf), OpenType (.otf) and Web Open Font Format (.woff) font formats for custom font uploads.
Can I use custom fonts in Canva's mobile app?
Yes, you can upload and use custom fonts in Canva's mobile app. See the step-by-step guide on how to import fonts in Canva in the article.
What happens when I remove an uploaded font from my Canva account?
How are my designs affected when a custom font is deleted from Canva?
If you delete a font that you uploaded to Canva, it will be removed from your account and will no longer be available for use in future designs. However, for designs where the deleted font was previously used, Canva typically preserves the font in those designs to ensure they remain as they were created.

Do note that if you need to edit the text in a design that used the deleted font, you may encounter issues, as the font will no longer be accessible from your font list. In such cases, you would need to select a different font for the edited text.
What should I do if my custom font isn't uploading or displaying correctly?
First, ensure that your font is in the correct format (.ttf, .otf or .woff) and within Canva's file size limits. Not that the font should be licensed for embedding. If the issue persists, try contacting Canva's support team for assistance.
How do I remove or manage uploaded fonts in my Canva account?
To remove or manage uploaded fonts, go to the "Brand Kit" in your Canva account, scroll down to the "Uploaded Fonts" section, and click on the trash bin icon next to the font you want to delete.
Are there any reputable sources for finding free or paid custom fonts?
Yes, there are several reputable sources for finding free or paid custom fonts, such as Google Fonts, Adobe Fonts, Font Squirrel, MyFonts, etc. I personally always use Creative Market for buying fonts, templates and graphics. Always ensure you check the licensing terms before using a font in your designs.
Will my custom fonts be accessible to collaborators or team members?
Custom fonts will not automatically be accessible to collaborators or team members. They will need to upload the same custom font to their Canva account to use it in shared designs or templates.
How can I check the licensing information for a font I want to upload?
Font licensing information is typically included in a separate text file or documentation provided by the font creator or distributor. You can also check the website where you downloaded the font for licensing information.
Are there any restrictions on using custom fonts in print or digital designs?
Restrictions on using custom fonts depend on the font's licensing terms. Some licenses may limit the use of the font for personal or commercial purposes, or restrict its use in certain types of media. Always review the font license before using it in your designs.