Meal planning can be a hassle, but with a little organization, it can become a breeze. And I've created a free printable weekly meal planner that can help you stay on track with your meal planning and make grocery shopping a lot easier.
Why Use a Meal Planner?
Meal planning is a great way to simplify your life and stay organized, especially when it comes to food. By creating a meal plan, you can save time, money, and reduce stress in your daily life.
With a meal plan, you can also make healthier food choices, since you have the opportunity to plan and prepare your meals ahead of time. You can choose foods that fit your dietary needs and preferences, and you can also avoid the temptation to eat unhealthy snacks or fast food.
Plus, with a meal plan, you can make grocery shopping much easier by knowing exactly what ingredients you need for the week. This means fewer trips to the store and less money spent on impulse purchases.
Weekly Meal Planner With Grocery List Printable PDF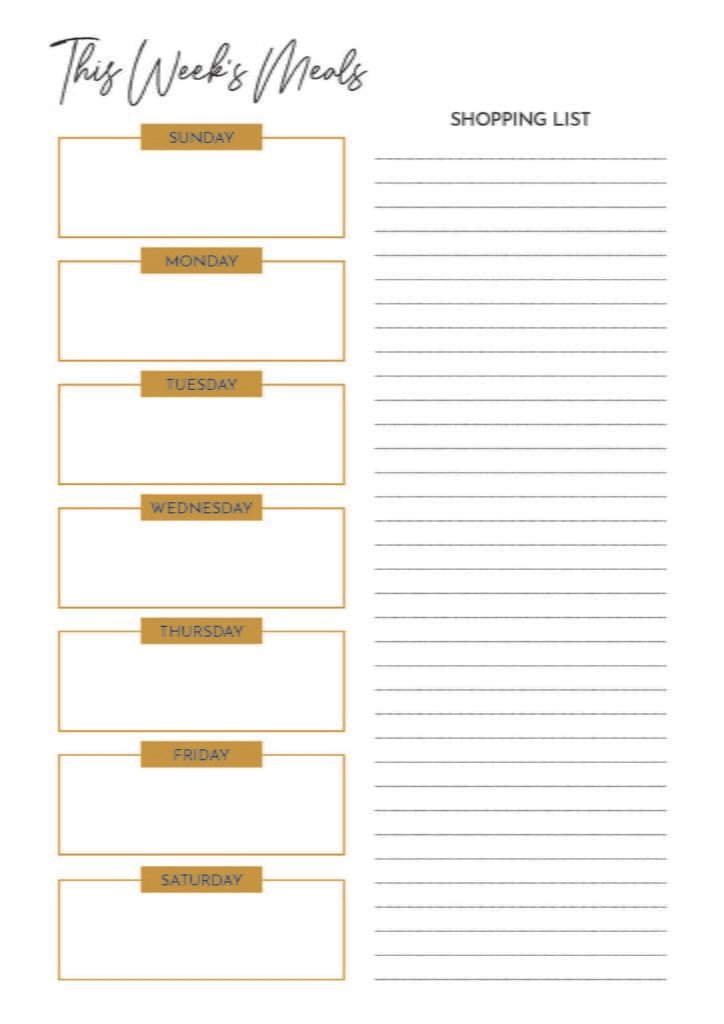 The layout of this meal planner is simple yet effective. On the left side, you have empty boxes for each day of the week where you can jot down your meal ideas. This allows you to plan out your meals in advance and save time and stress during the week.
On the right side, there is a shopping list section where you can write down all the ingredients you need for the week. This way, you can make sure you have everything you need before heading to the store, saving you time and money.
It's available in two sizes (A5 and A4) and offers options for both Monday and Sunday week start. Plus, the design is clean and elegant, with a high resolution of 300 dpi, ensuring that the print quality is top-notch.
---
You might also like:
---
So, this meal planner is a great tool to help you stay organized and on top of your meal planning. And with the added bonus of being free, there's no reason not to give it a try 😄