Looking for a beautiful day planner to help you stay organized? A planner that also helps you remember to take care of yourself? My printable day planner does just this. The design is classy and elegant; the navy blue paired with the light pink flower makes this planner stand out in a good way.
What can you do with this day planner? You can:
write down your day's schedule (from 6am to 12am)
write down your daily priorities to make sure you don't forget anything important and stay on track towards reaching your goals
add things to your daily to-do-list
plan your meals to help you save time, money and reduce food waste
track your water intake to help you stay hydrated throughout the day
record any self-care and exercise during the day
keep additional notes (steps taken, miles/kilometres walked, memorable moments or a positive affirmations)
This free daily planner will be your one go-to spot where you can keep track of meetings, reminders, to-dos, appointments as well as exercise and self-care. My purpose was to create a daily planner that covers all needs. This works perfectly for myself and I believe it will work for you, too 🙂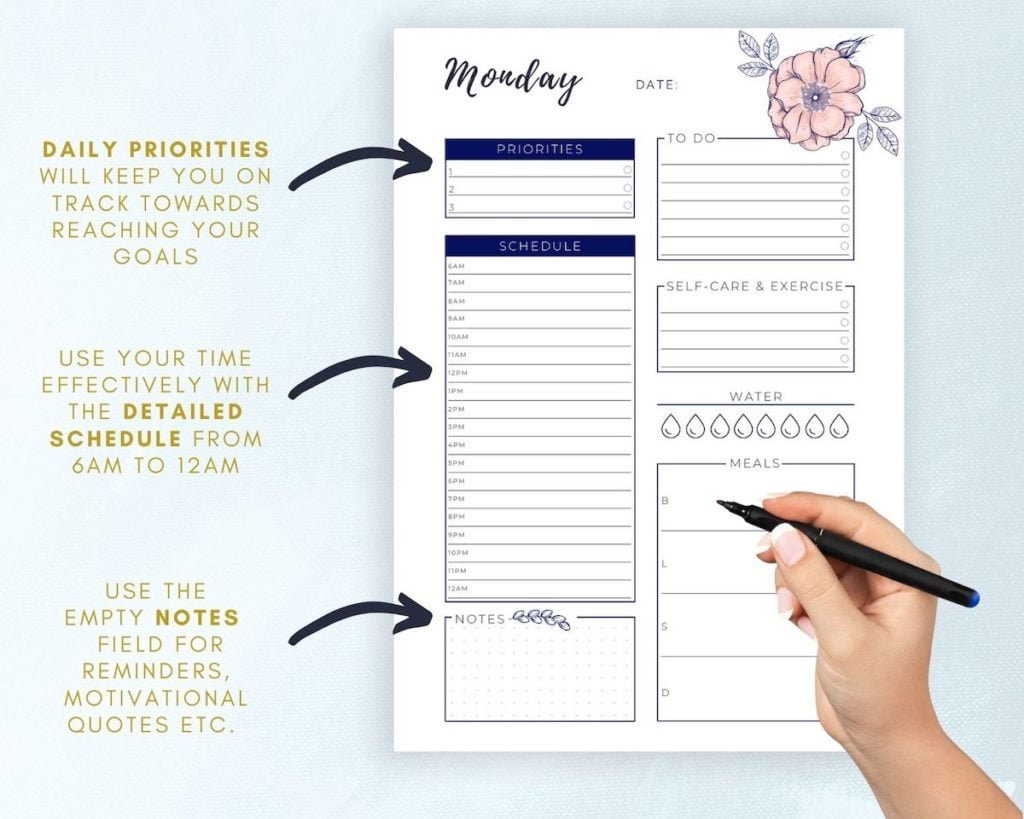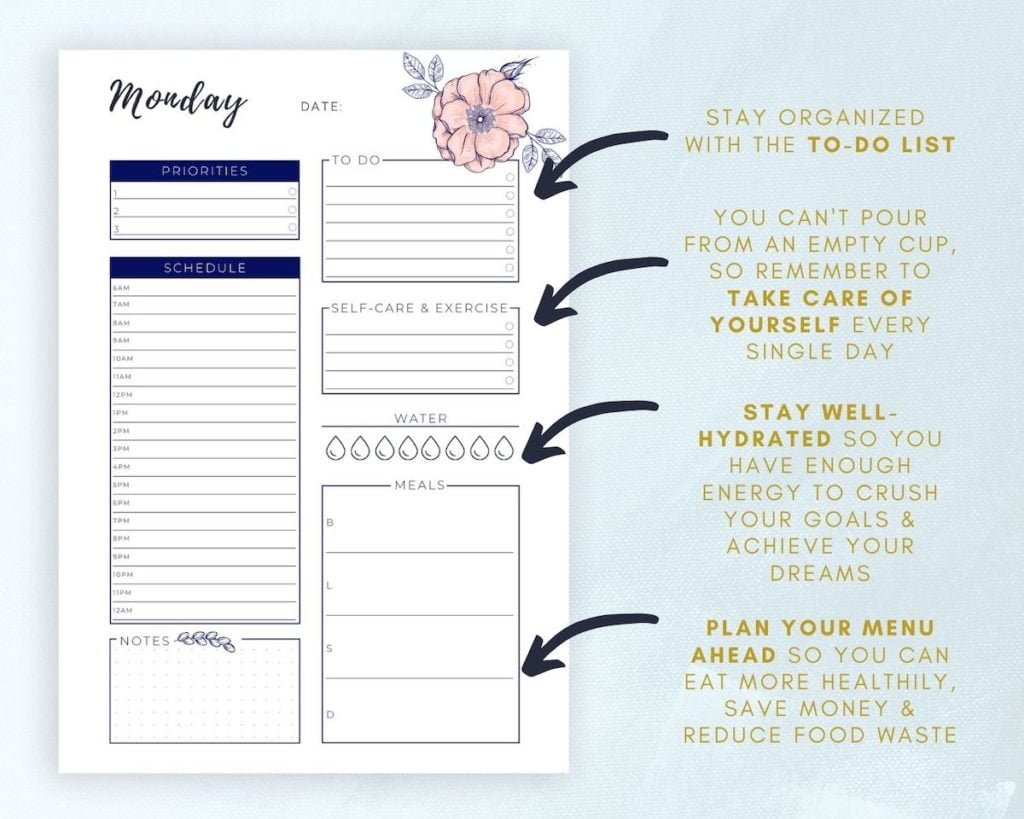 What's included in my Printable Day Planner (Blue and Pink Floral)?
7-page PDF: daily, undated planner pages for each weekday
two sizes: A4 & US Letter (additional sizes A5 & Half Letter are available in my Etsy shop)
high-resolution printable PDF (300dpi) made for high-quality printing results
plan and track your day in great detail: priorities, schedule, to-do-list, self-care & exercise, water intake and meal plans.
empty text field for additional notes
perfect for work and leisure
free download! I don't ask for anything in return: no sign-up or e-mail address required.
My day planner is a high quality product that I am giving away for free. The watermark-free version can be found in my Etsy shop if the link to my website on the design feels annoying or you simply enjoy my work 🙂 I hope you will enjoy using my planner and come back for more free stuff that I make with Canva!
Want to know what I am up to? Follow me on Twitter and Pinterest.
Download my Printable Day Planner (Blue and Pink Floral) by clicking on the download button below.