National coffee holidays are getting more and more popular every year. This is no surprise considering that there are over 1,000,000,000 (one billion) daily coffee drinkers in the world. Drinking coffee is something that unites the globe. We meet someone over coffee – not a glass of milk. Coffee is universally accepted as the number one caffeinated drink and, unlike energy drinks, it is totally natural.
2022 will most probably be the biggest year for coffee holidays so far. To help you easily find all coffee days of year, we have compiled them all here in this article. In addition to coffee days, we have also included all coffee weeks and coffee months to make sure you don't miss on any coffee-related fun!
This article is intended for all coffee-drinkers, but also in particular aimed at cafés, coffee shops and coffeehouses who might want to offer discounts on a particular coffee holiday.
National Coffee Days 2022
January 18 – National Gourmet Coffee Day
The year kicks off with the National Gourmet Coffee Day, celebrated on January 18th every year.
The originator of this holiday is unknown but one thing all caffeine enthusiasts can agree on is that "the smell of fresh-made coffee is one of the greatest inventions". Who said that? No other than Australian actor Hugh Jackman. We bet he celebrates National Gourmet Coffee Day every year 😉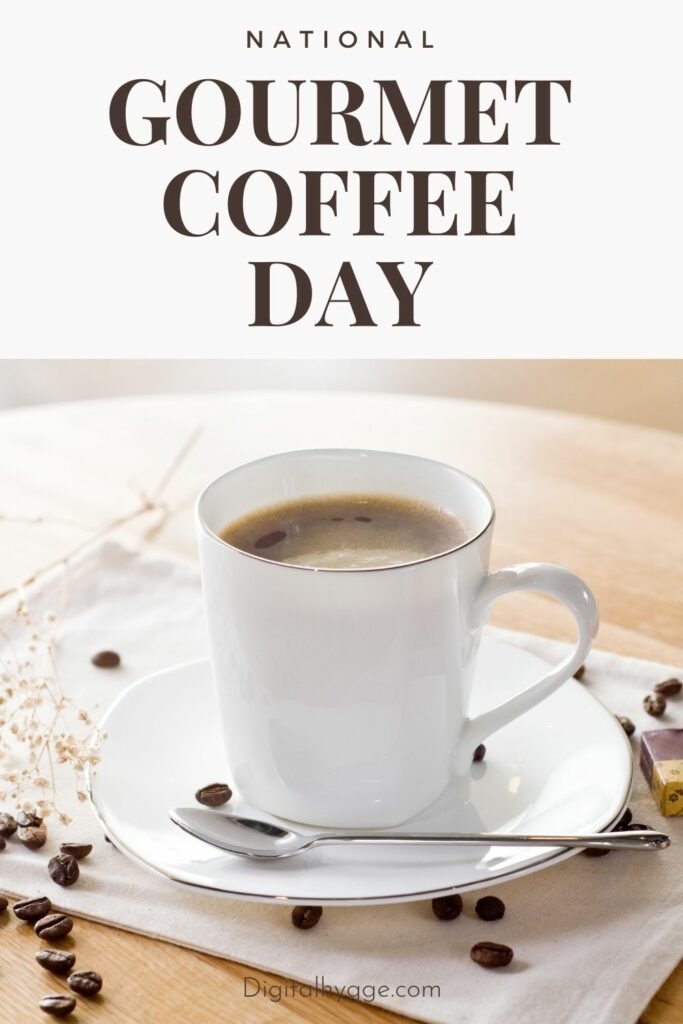 January 25 – National Irish Coffee Day
Irish coffee is a delicious coffee drink with a boozy kick. This is a perfect treat for a cold winter day.
So, what is Irish coffee? The real Irish coffee (caife Gaelach in Irish) is made with freshly-brewed coffee, Irish whiskey (of course!), brown sugar – to bring out the whisky flavour – and fluffy cream on top. The most important thing is that the whipped cream should be thick enough to sit on top of the coffee drink and the layers must be separated from one another (ie. they should not mix).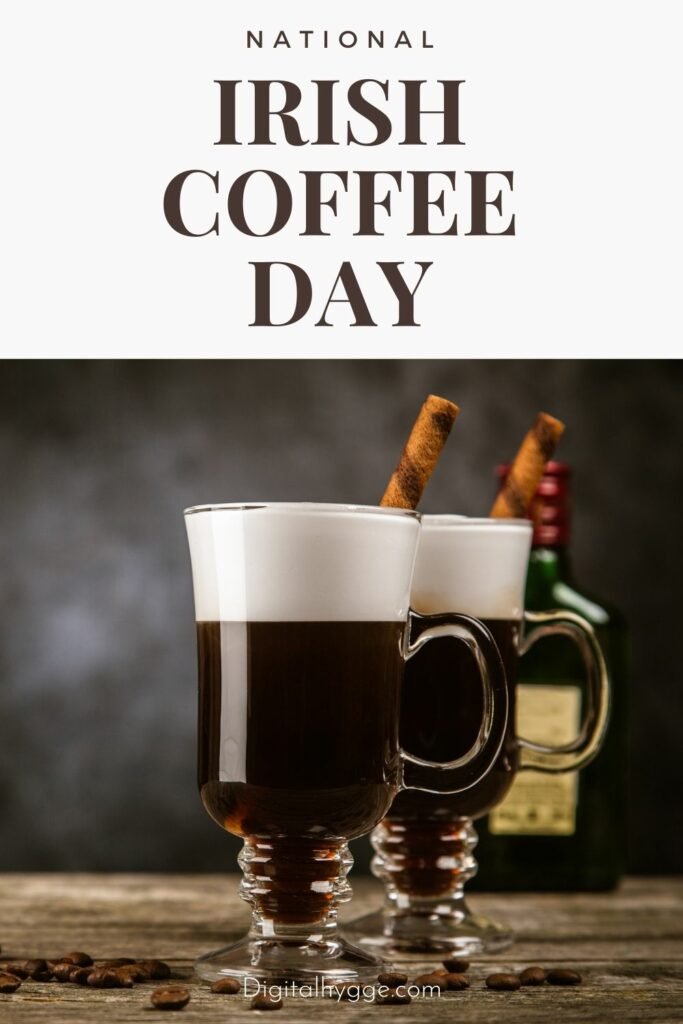 February 17 – National Café au Lait Day
If you don't know French, café au lait might sound like something fancy, but it is simply a good old cup of coffee with hot milk in it. The French name literally translates as "coffee with milk".
If you order "café au lait" in Europe, it will usually be made with one espresso shot combined with warm milk to keep the drink warm. It doesn't have a distinct foamy layer like cappuccino does (which has a dedicated day of its own, by the way).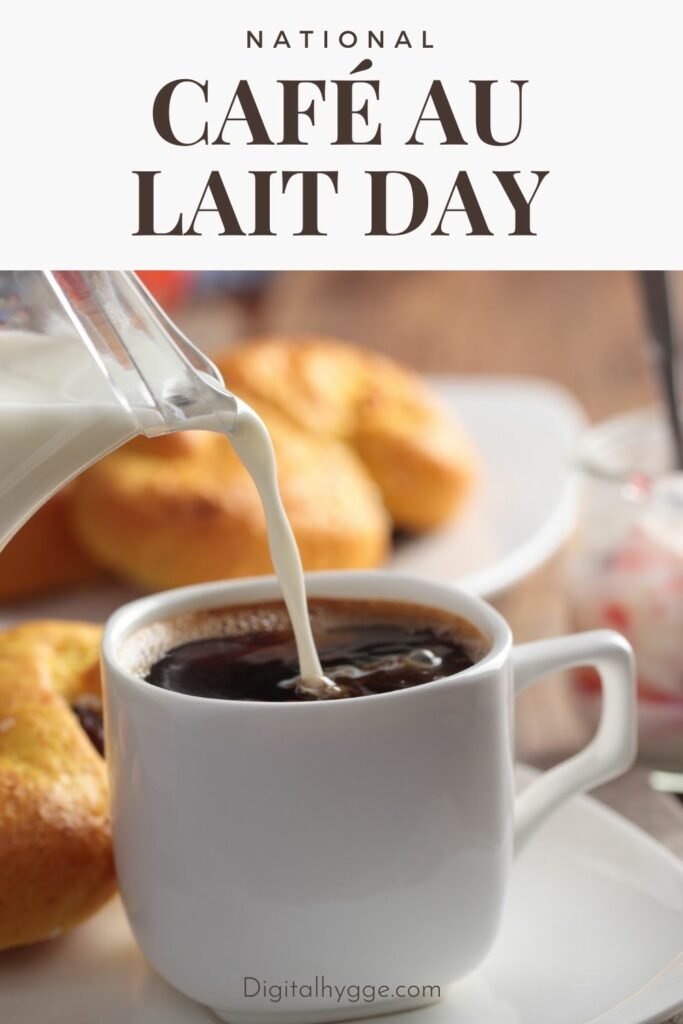 March 21 – Tiramisu Day
In 2017, Italian food critics Clara and Gigi Padovani realized something that surprised them: there was no day celebrating the world-renowned Italian coffee dessert: tiramisu.
Luckily, Clara and Gigi decided to do something about it. They suggested that tiramisu deserves its own day and it should be celebrated on March 21st annually. Why this exact day? Well, it is the day after the Spring Equinox (in Northern Hemisphere) and symbolises the beginning of spring. As they say it themselves: "There's nothing better than tiramisù to celebrate the arrival of spring and to leave the grayness of winter behind.". We couldn't agree more! What's better than a cooled down dessert made with fine espresso, creamy mascarpone and ladyfinger biscuits topped with cocoa powder.
The name by the way translates "pick-me-up" in English, so it is definitely a great way to get you going after the long winter season 🙂
April 7 – National Coffee Cake Day
April 7th is a great day to get together with your family and/or friends over a cup of coffee with cake. On this day you totally have an excuse to cheat a little on your diet as we celebrate National Coffee Cake Day.
Coffee cake doesn't have to be made with coffee, by the way. It is usually one-layer sponge cake flavoured with fruits or cinnamon. It can have crumbly topping or simple glaze topping, if any at all. This means that to celebrate National Coffee Cake Day you really just need a cake – and coffee.
It is believed that the idea to have coffee and cake comes from Germany where having coffee and cake is called kaffeeklatsch. It is somewhat similar to teatime in Britain and could be defined as an informal social gathering where people have tea/coffee and a conversation. The idea was later brought to America by German immigrants.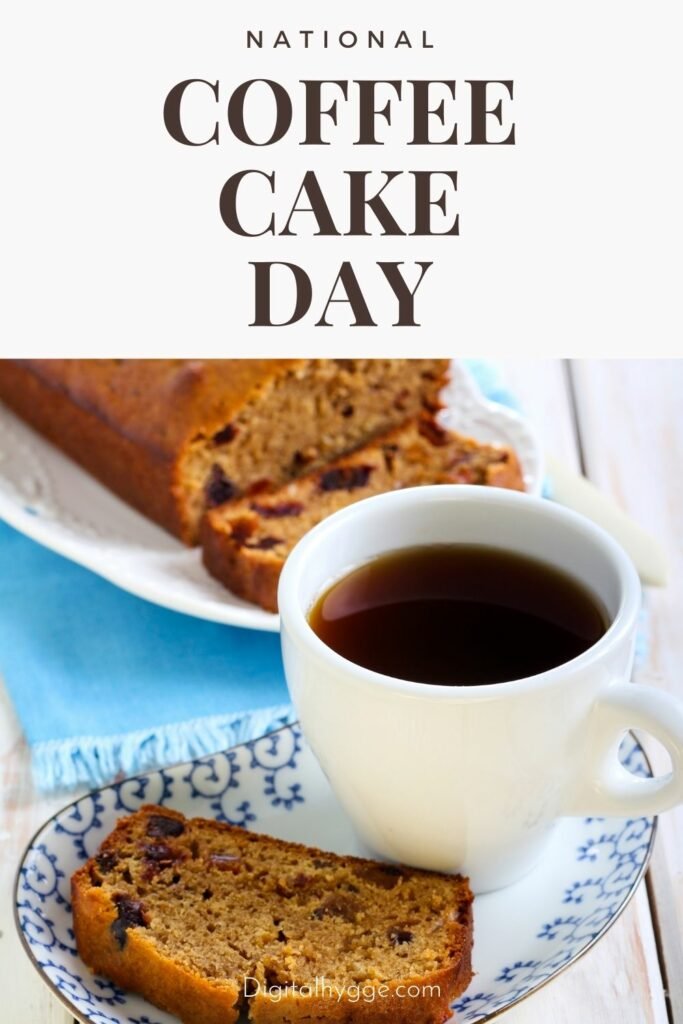 April 17 – Espresso Italiano Day in Italy
Espresso Italiano Day is a day when Italians celebrate their favorite drink – espresso.
Despite the fact that Espresso Italiano Day is basically only celebrated in the motherland of espresso, ie. Italy, we decided to include it on the list anyway. As the ex-chairman of the world-famous Illycaffè once said: "The quintessential expression of coffee is espresso". So, why not celebrate espresso twice this year?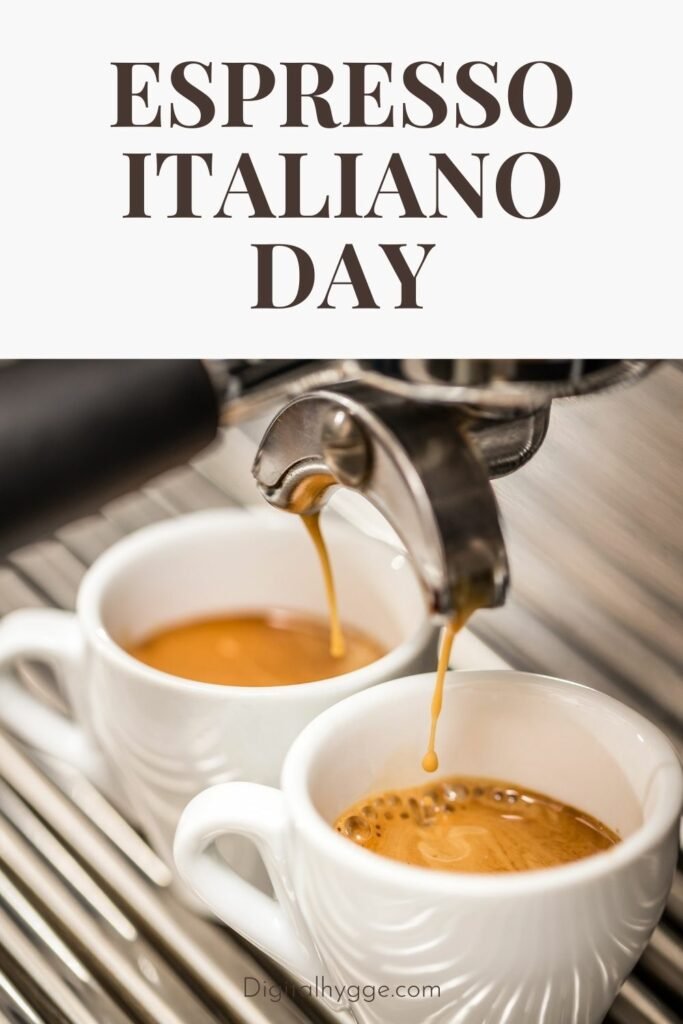 July 26 – National Coffee Milkshake Day
On July 26 we celebrate the coffee-lovers favorite sweet dessert: the coffee milkshake. The combination of coffee and milkshake is perfect when you don't want anything TOO sweet, but you still want something cool to drink. If you are caffeine junkie (aren't we all?) you will also appreciate the boost of energy – especially if the coffee milkshake is done with real coffee, like it should be.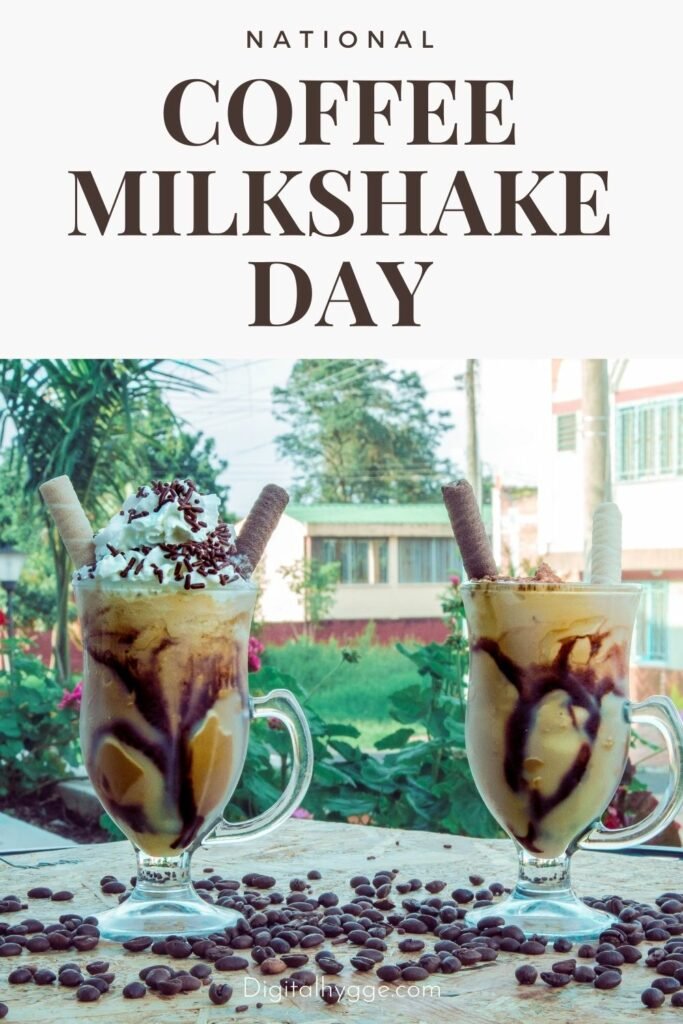 September 6 – National Coffee Ice Cream Day
Just like the aforementioned coffee milkshake, coffee ice cream also provides a satisfying one-two punch of sugar and caffeine when you need it the most. We think coffee ice cream is still somewhat underappreciated, but we hope that having its own national holiday will change that soon!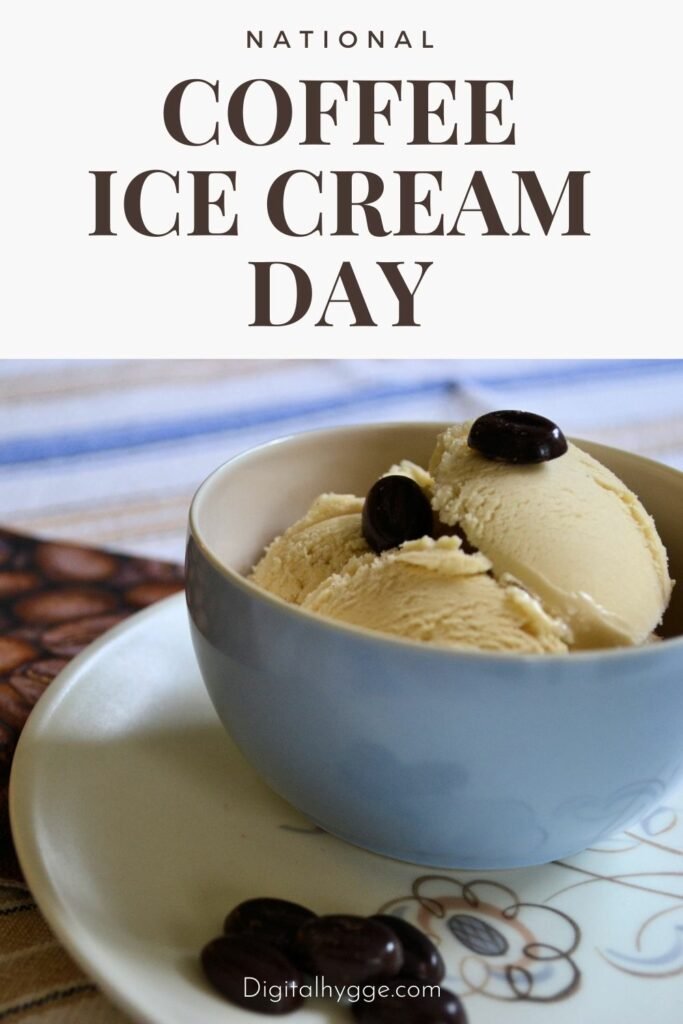 September 24 – World's Biggest Coffee Morning (UK)
World's Biggest Coffee Morning might be about coffee, but more importantly, it is about helping people fighting cancer. It's a huge fundraising event that takes place on September 24 every year – and has done that since 1990. In 2020 alone, they raised an amazing £10,000,000. Arranged by Macmillan Cancer Support, World's Biggest Coffee Morning is arguably the most important coffee day of the year and one that we hope will keep growing in the coming years.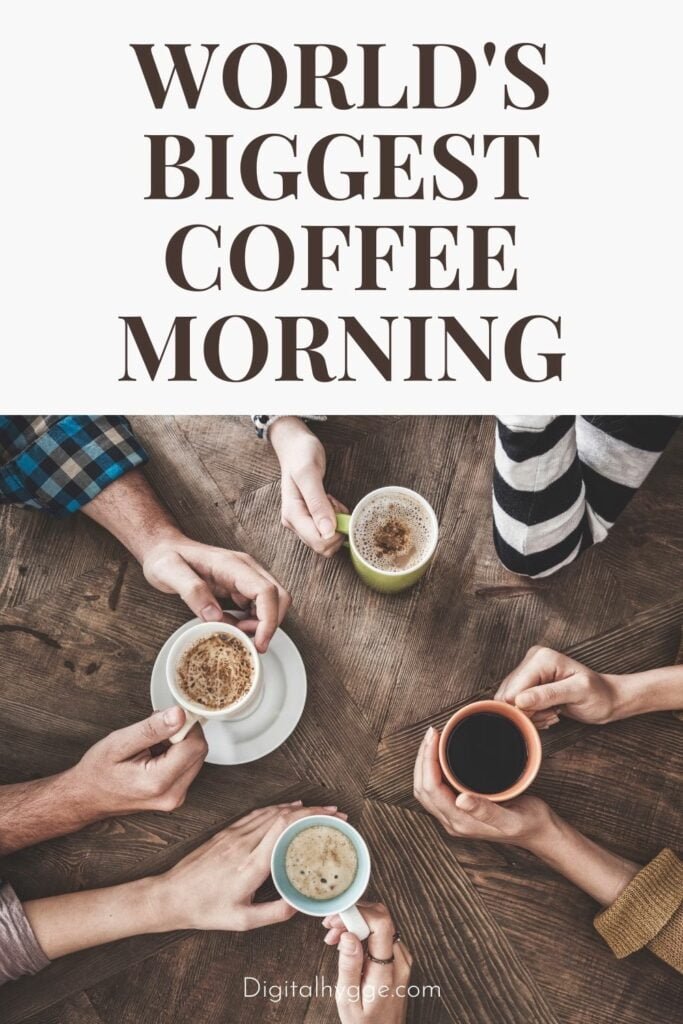 September 29 – National Coffee Day
September 29 is the day when we celebrate our favorite hot drink: coffee.
One of the biggest so-called "social media holidays" out there, National Coffee Days is hugely popular among the coffee-drinking population. On Instagram alone, the hashtag #nationalcoffeeday has been used over 650,000 times. That's not counting the many variations of this hashtag that get used.
Here's a list of English-speaking countries celebrating National Coffee Day on September 29:
USA
Canada
Australia
Philippines
South Africa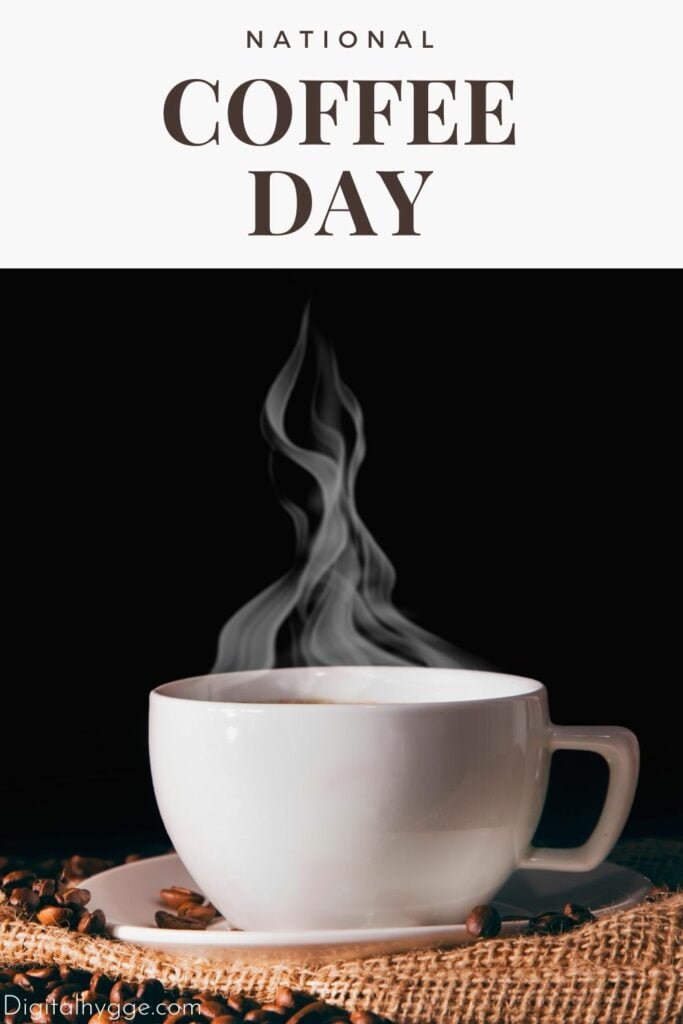 September 29 – National Mocha Day
September 29 is not only National Coffee Day, it is also National Mocha Day! So, if you like your coffee with a little chocolate syrup you have TWO reasons to celebrate. Not bad, eh?
Mocha, short for mocha latte, or caffe mocha, is one of the most popular coffees these days and several variations can be found. For instance, in Starbucks you can order a Mocha Frappuccino® Blended Beverage, a Iced Caffè Mocha or a White Chocolate Mocha. Which one will you have this year?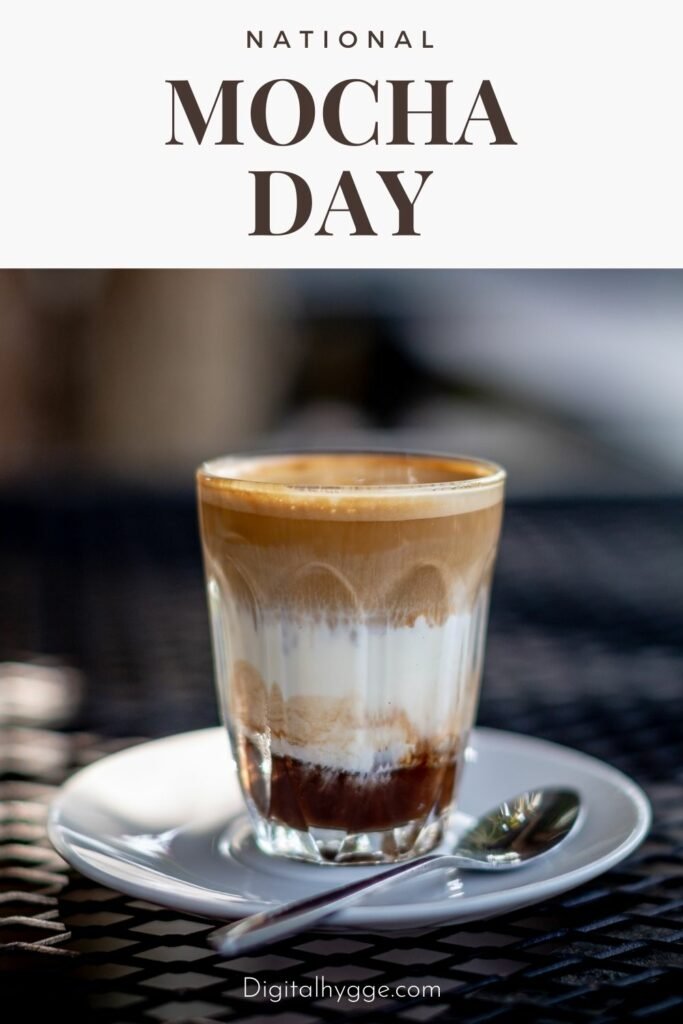 October 1 – International Coffee Day
Late September and early October is a busy time for coffee enthusiasts, because right after National Coffee Day (September 29) comes International Coffee Day (October 1).
International Coffee Days have been celebrated in different countries since at least 1983, but the first official International Coffee Day was celebrated in 2015 at Expo 2015 in Milan, Italy. It is not to be confused with National Coffee Day, which takes place on September 29 in USA, Canada and Australia.
The most typical way of celebrating this day is to simply enjoy a good cup of coffee, but it is also a day when we should remember those who make our coffee-drinking habits possible: coffee growers around the world.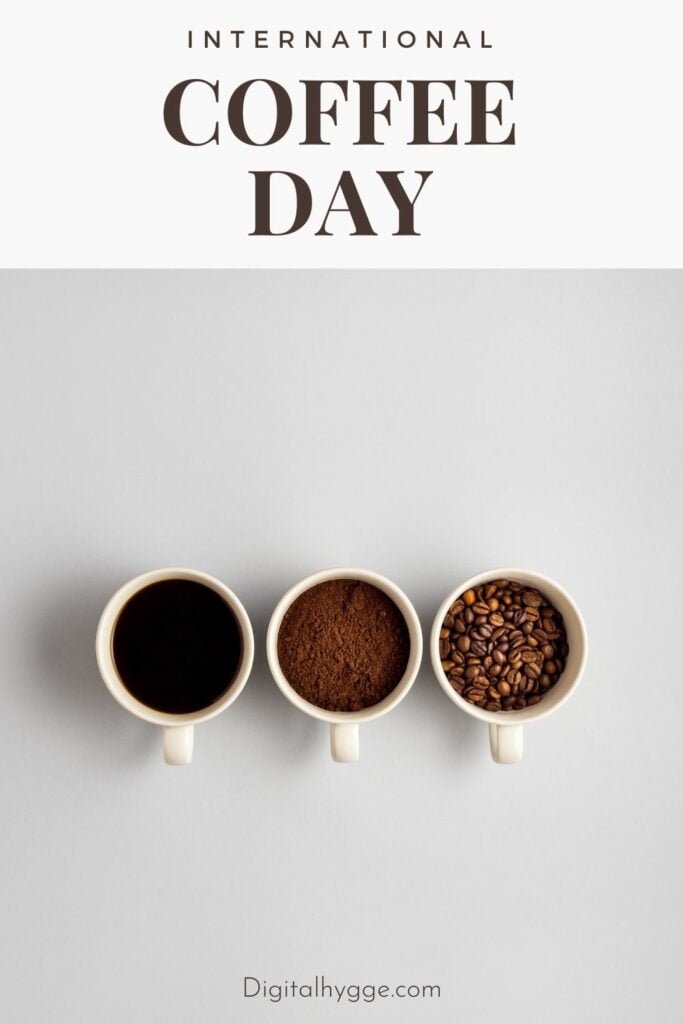 October 3 – Coffee With A Cop Day
Coffee has a tendency to unite people. There must be millions of people who have formed life-long relationships with someone with whom they first just shared a coffee. This is what the organizers behind Coffee With A Cop Day also hope for: a start of a good relationship between cops and members of the local community.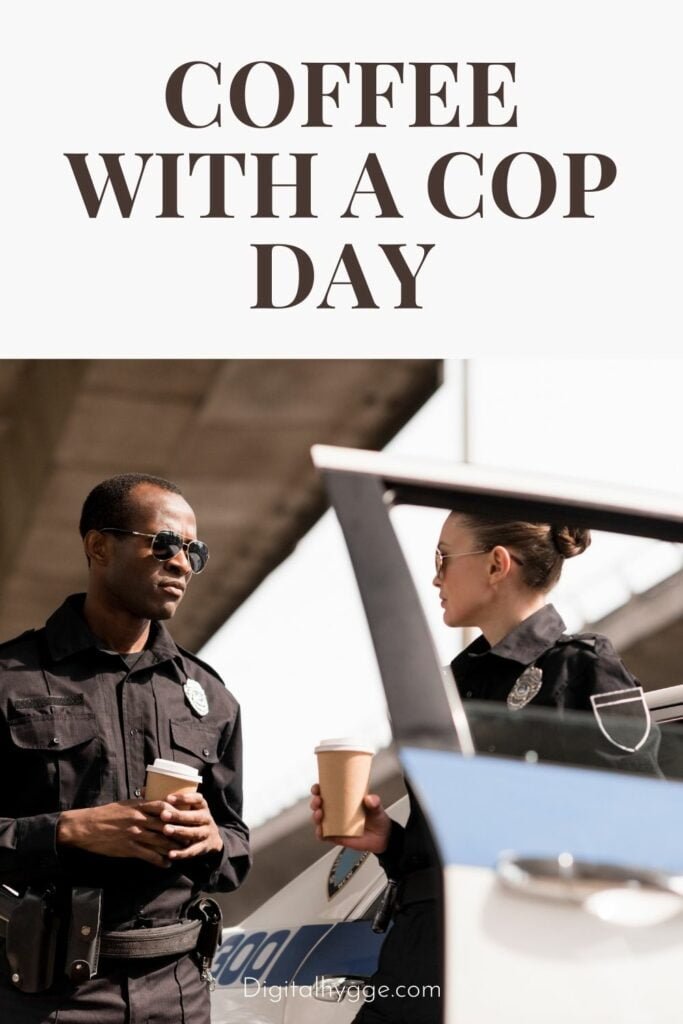 October 7 – National Frappe Day
Who would ever say no to an ice-cold frappe? It is so pleasantly sweet, creamy and gives you that needed caffeine kick.
Few people know that coffee frappé has Greek origins. Even more interestingly, it was invented by a Nescafe representative, Dimitris Vakondios, who was looking for a drink that could help Nescafe increase their instant coffee sales. This happened in 1957, meaning that the drink is already over 60 years old.
So if you happen to feel lethargic on the 7th of October, head to the nearest Starbucks or your favorite coffee chain, and treat yourself to a coffee frappe. It is National Frappe Day after all.
By the way, if you want to prepare a frappe at home, check out this homemade frappe recipe. We bet you won't be disappointed!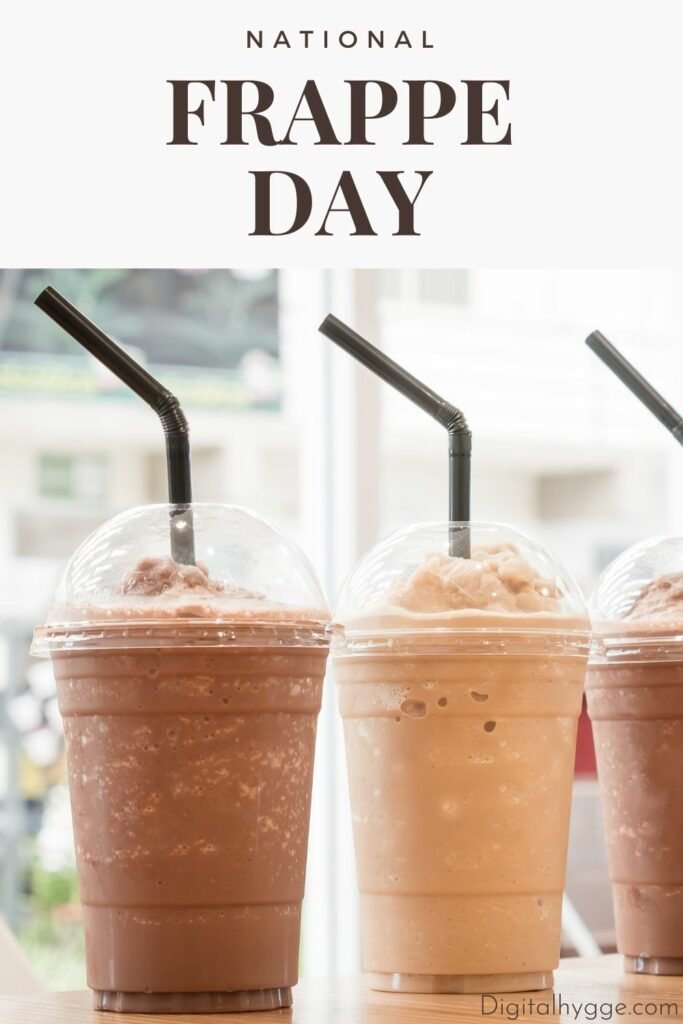 November 8 – National Cappuccino Day
The traditional cappuccino is prepared with a ratio 1:1:1 and that's a single shot espresso, one part steamed milk and one part foam.
Cappuccino is one of the most popular drinks after latte. In Italy, where the drink originates from, cappuccino is mostly consumed in the morning along with a sweet pastry such as croissant. After the meals Italians prefer to order an espresso which is lighter on the digestive system as it doesn't contain milk.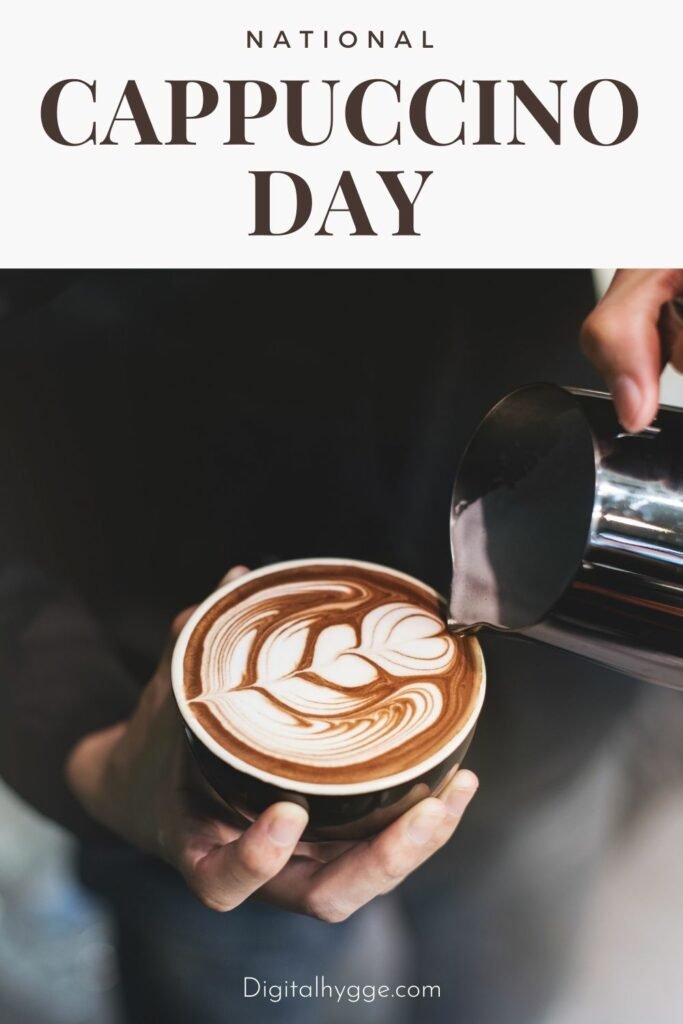 November 23 – National Espresso Day
The first espresso machine was invented and patented in 1901 by Luigi Bezzera from Milan. Espresso, as the name suggests, is a very quick type of coffee. Thanks to a high pressure espresso machine, customers get their coffee almost instantly with the characteristic creamy taste and brown foam on top.
On November 23, celebrate this caffeine-packed coffee drink by ordering it at your favorite coffee shop or making it at home.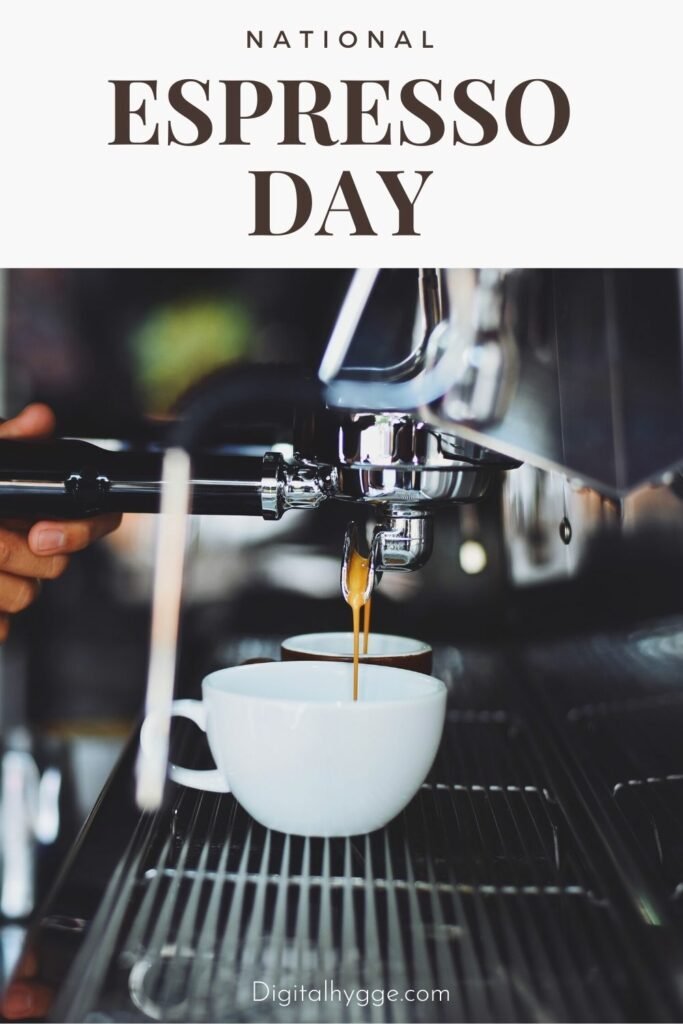 December 3 – National Peppermint Latte Day
Is the peppermint latte the best seasonal drink ever? Many people believe so. Despite of its name, we think National Peppermint Latte Day could – and should – also be a day for celebrating similar coffee drinks, such as peppermint mocha and peppermint mocha latte.
There are other winter flavors competing for coffee-drinkers' attention before Christmas (we're looking at you chestnut, winter spice and gingerbread!) but at least on December 3 there can only be one winner: peppermint.
P.S. Did you know that Starbucks introduced their Peppermint Mocha already in 2002?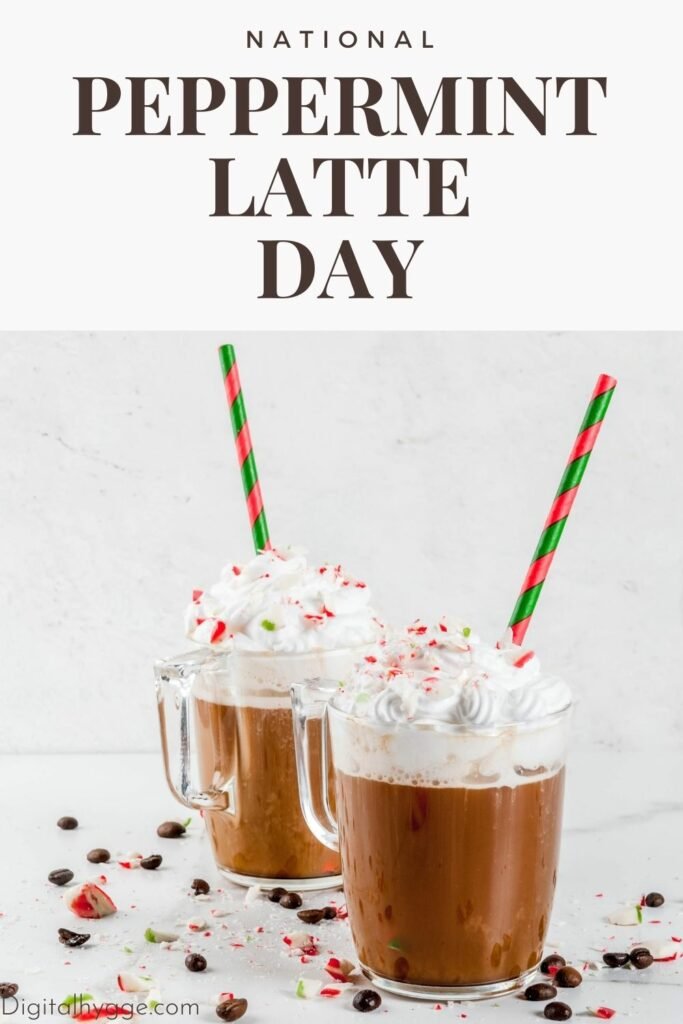 December 15 – National Gingerbread Latte Day
The second seasonal coffee drink celebrated in December, the gingerbread latte is best enjoyed on its (unofficial) national holiday on December 15. Starbucks' Gingerbread Latte has been off the menu since 2019 but we are hoping for a comeback soon!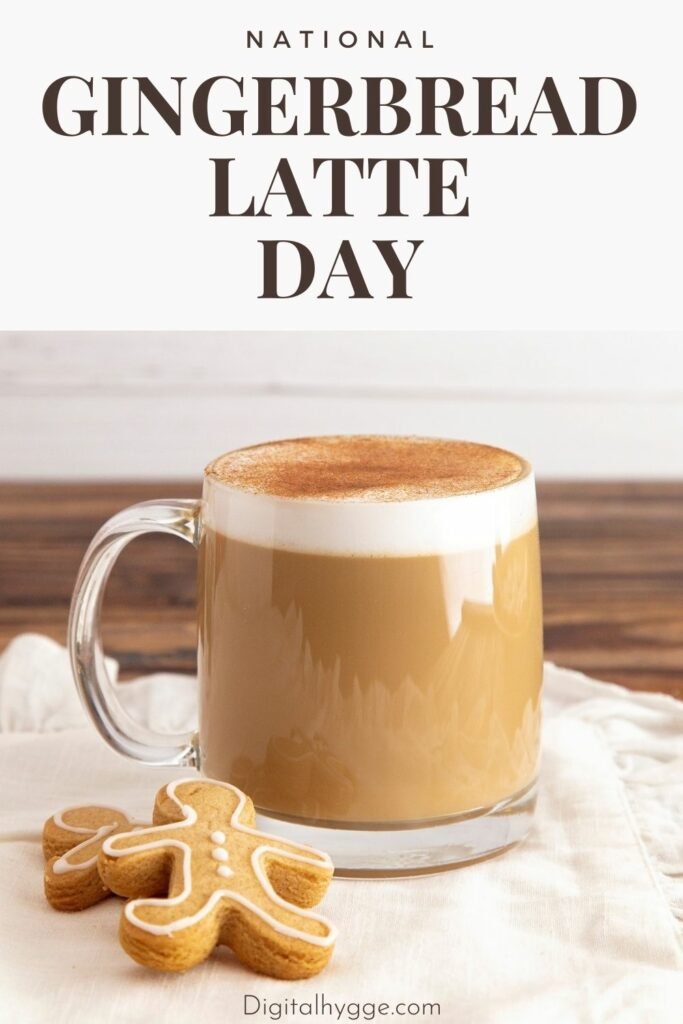 National Coffee Weeks 2022
How does one celebrate UK Coffee Week? Perhaps by drinking an extra cup of coffee every day? If you thought that UK Coffee Week was all about enjoying the hot beverage, you wouldn't be totally wrong – it's definitely a celebration of the drink we love. But, more importantly, it is a fundraising event that raises money for a good cause: Project Waterfall. Project Waterfall is a laudable charity that brings sanitation, clean water and education to coffee-growing communities around the world.
During UK Coffee Week, businesses are encouraged to fundraise together with their customers by donating money from cups of coffee served, or coffee-related products sold. We hope that many companies – and coffee-drinking customers – participate this year!
National Irish Coffee Week
Lovers of Irish coffee have every reason to absolutely love January. Not only is it the month when we celebrate National Irish Coffee Day – there's also National Irish Coffee Week, which is always observed on the fourth week in January. Here's an idea: why not just go all the way and call January National Irish Coffee Month?
National Coffee Months 2022
National Caffeine Awareness Month – March
As much as we love coffee, it is good to remember about the effects caffeine has on our body. We are thankful for its invigorating effects, but at the same time we should keep in mind that there can be too much of a good thing. Some of the negative effects of caffeine include heartburn, nausea, and diarrhea. So, this March, drink coffee responsibly.
National Coffee Month – August
August may be a month with no specific national coffee days, but that's only because there's no need for them – it's National Coffee Month! National Coffee Month can obviously be celebrated in numerous ways, but we'll throw you a little challenge: try to have a different cup of coffee every day!
---
This was our complete list of coffee holidays in 2022. We hope you have much help from it. We appreciate all pins of our images. You can also find us on Pinterest.