The "One Dollar to $100" savings challenge starts by setting aside just a dollar. Stick with it, and in just 100 days (or longer if you prefer a more leisurely pace), you'll accumulate $100 in savings.
About the $1 to $100 Saving Challenge
Start Small: Begins with a modest $1 commitment.
Clear Goal: Targets a savings milestone of $100.
Flexible Pace: Complete in 100 days or extend for a more leisurely approach.
Budget-Friendly: Suitable for those on a tight budget or newcomers to savings challenges.
Builds Habit: An effective way to cultivate a consistent savings habit.
About the $1 to $100 Saving Challenge Trackers
Design Variety: Available in three distinct styles: simple, modern fonts, and more aesthetic with floral illustration.
Size Options: Choose between A6 (with crop marks) and Letter size. Perfect fit for popular budget binders or a larger prints.
Cost-Free: No hidden fees or commitments; download the trackers absolutely free.
I've previously introduced these three One Dollar to $100 challenge trackers in my article about $1 savings challenges. If you're interested, there are even more trackers available there.
Tracker #1
The first tracker, embellished with a flower, is my favorite among the trio I designed for this dollar to one hundred savings challenge.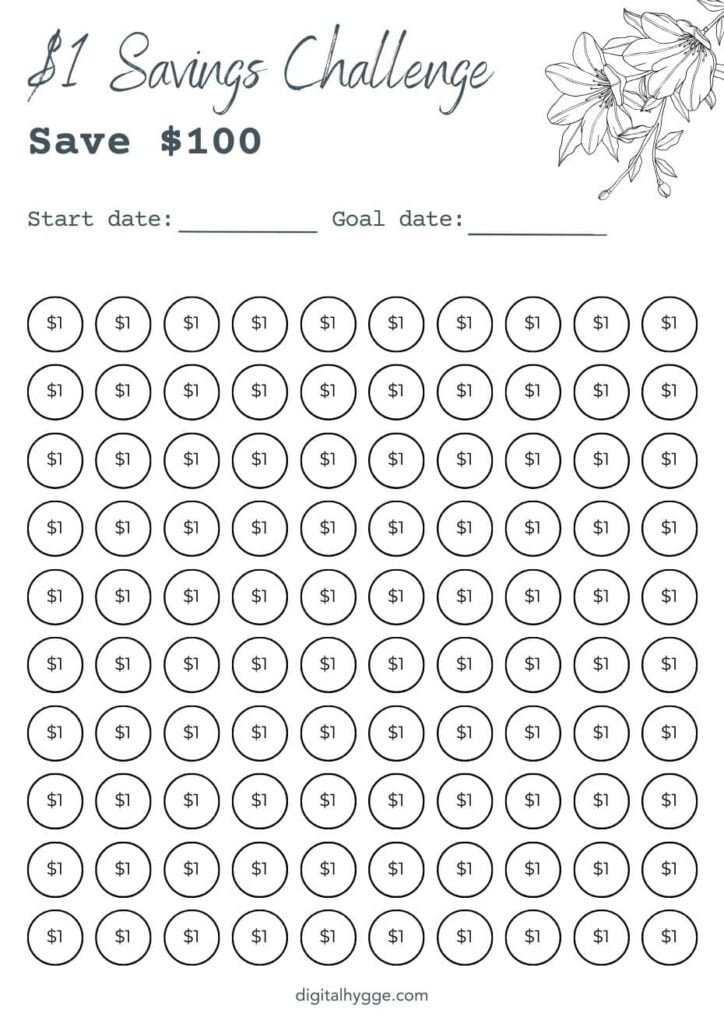 Tracker #2
If you have a preference for more minimalist designs, the next two savings challenge trackers might be just what you're looking for. While they share the same layout, each features a distinct font.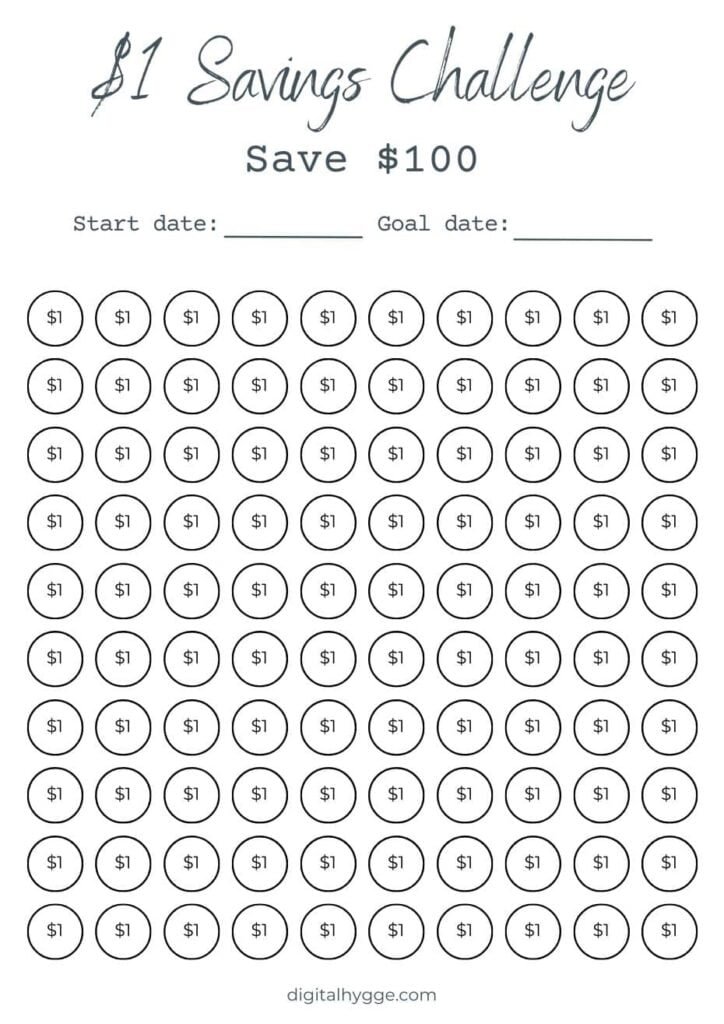 Tracker #3
The third tracker maintains the same layout, with the distinction in its use of modern, minimalist fonts.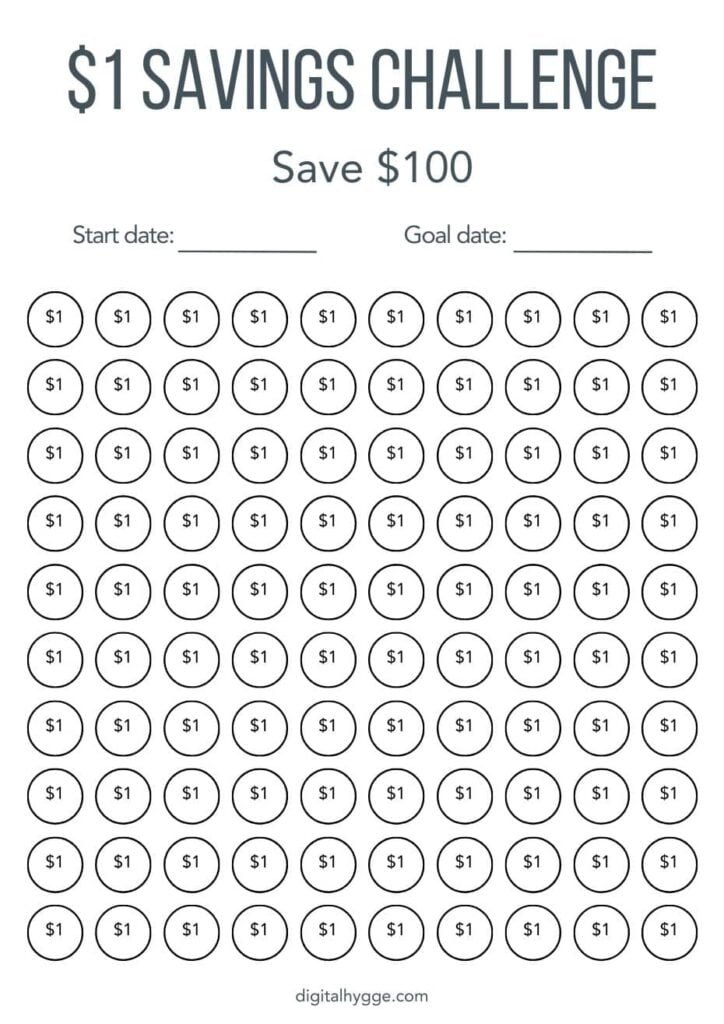 Before You Go:
I am planning on creating a lot of free printable money-saving trackers. Right now, I am open to suggestions. So, if there are trackers you would like me to make, let me know in the comments.